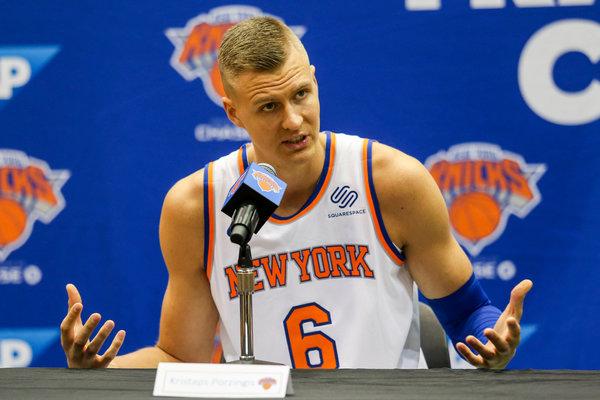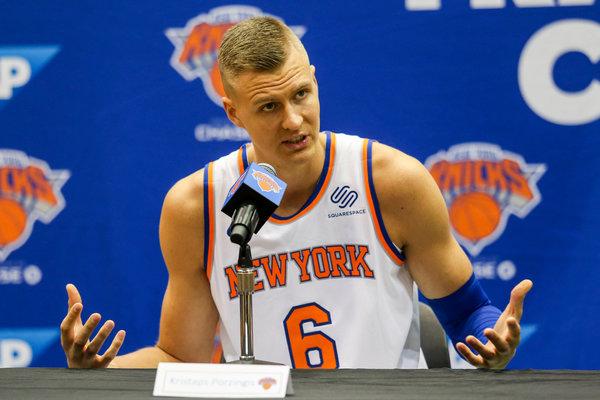 It does not look like the New York Knicks and Kristaps Porzingis are going to reach an extension agreement by next Monday's deadline. It's not even clear that they ever seriously talked about one.
From the New York Daily NewsStefan Bondy:
Monday represents the deadline for Porzingis to sign a $158 million extension, but there's been no indication it's going to happen. The Knicks have circled free agency in 2019 and will save $10 million in cap space by waiting to sign Porzingis as a restricted free agent in July. Porzingis doesn't lose money under that scenario, just the security of his contract being guaranteed a year earlier.
No red flags to see here. This was the expected outcome. Kristaps is gradually working his way back from a torn ACL, and the Knicks have designs on landing a max free agent next summer. There are too many variables involved for the team to shell out a max extension now.
It'd be a different story if Porzingis was willing to accept a discount in exchange for long-term security. He probably isn't. Some team will throw him a max offer even if he doesn't play this season. And even if he was going to shave a little off the top, it still doesn't behoove the Knicks to pay him now. His cap hold will be about $17.1 million this summer, which is more than $10 million less than his max salary. New York needs that flexibility if it's going to join the superstar free-agent fray.
In other words, don't read into the absence of an extension for Porzingis. It's all part of the Knicks' larger plan.