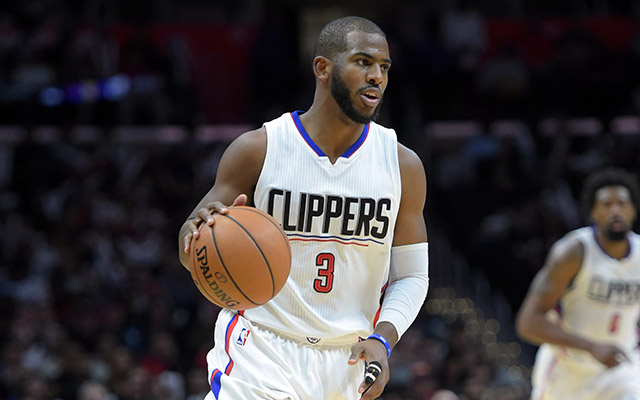 My how the NBA landscape and the desired destinations list can change for players in a short time. We live in a world where the Golden State Warriors have won two of the last three NBA titles and have amassed maybe the greatest team in NBA history and the Boston Celtics just acquired a 25-year-old superstar point guard. Not to mention these two franchises have been the clear winners of NBA free agency in 2016 and 2017 as the Warriors have signed Kevin Durant and the Celtics have signed Gordon Hayward and Al Horford.
Let's take it back to 2011, when the biggest fish on the trade market was future hall of fame point guard and new Houston Rocket Chris Paul. Paul was sought after by teams around the league as the ultimate trade prize as the best point guard in the NBA in his prime. As we all know, after a vetoed trade to the Lakers, Paul would end up as a Clipper and team up with Blake Griffin and DeAndre Jordan.
What you may not have known is that two of the most aggressive teams in pursuing Paul were the Celtics and Warriors and the main reason they had no chance of getting him is because Paul reportedly wouldn't have re-signed with them long-term.
Here is what Adrian Wojnarowski said in his most recent podcast:
"When Chris Paul was in New Orleans, there were two teams (Golden State and Boston) that wanted to be aggressive in trading for him and he said 'I will not re-sign with you.'"
My how things can change in five years. In 2011, the Celtics seemed to be too old to succeed on a high level moving forward (they would be one game away from another NBA Finals appearance in 2012) and the Warriors were a perennial under .500 team and were led by David Lee and Monta Ellis.
While it seems insane that Paul would have no interest in joining those franchises now (not being interested in the Celtics then is still questionable), it just goes to show how quickly things can change in the NBA. A desirable destination for players is dependent on a number of factors other than a big market like LA or New York. Talent on the roster matters, player perception of the owner matters, respect for the coach around the league matters and many other factors that can vary by the superstar.
New York hasn't been a destination for years, LA is just becoming one again, Chicago most certainly won't be for the near future and Minnesota and Milwaukee appear positioned to be for the first time in a long time.
Such is life in the fast-paced, superstar-dominated NBA.