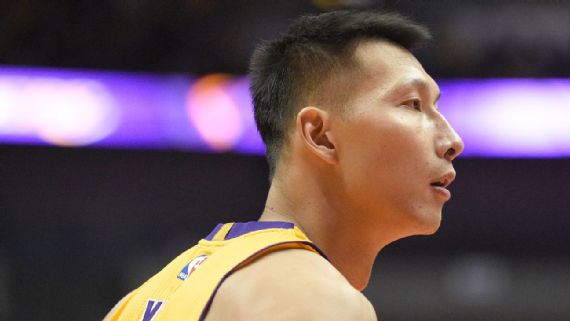 It is a sad day in the NBA. Two months ago, after seeing the joy of watching former No. 6 pick Yi Jianlian play against NBA talent for the first time in years at the 2016 Rio Olypmics, the Lakers signed Yi to a one-year contract, but have now released him.
After a rough pre-season in which Yi averaged three points, three assists and two rebounds per game on 35 percent shooting and 16 percent shooting from three in 10.7 minutes per game, the Yi experiment came to an end Monday afternoon as the Lakers released Yi to trim their roster to 16, they will need to be to 15 by Tuesday.
Yi Jianlian requested to be released by the Lakers, and he was waived today. pic.twitter.com/cg7leqJ2JH

— Lakers Center ™ ?? (@LakersCenterNBA) October 24, 2016
Shockingly, Yi pulled the plug on his NBA return himself, requesting that the Lakers release him.
Yi never was able to stick in the NBA, despite all that made him appealing, being a 7'0″ with touch and a sweet looking stroke, he has always struggled with efficiency, shot selection and the ability to not be a liability on defense.
This move is probably best for both parties. Behind the scenes the Lakers are probably disappointed about the opportunity for jersey sales in the huge and rabid Chinese market, a market they have been very strong in for years with the most popular player in the world, Kobe Bryant.