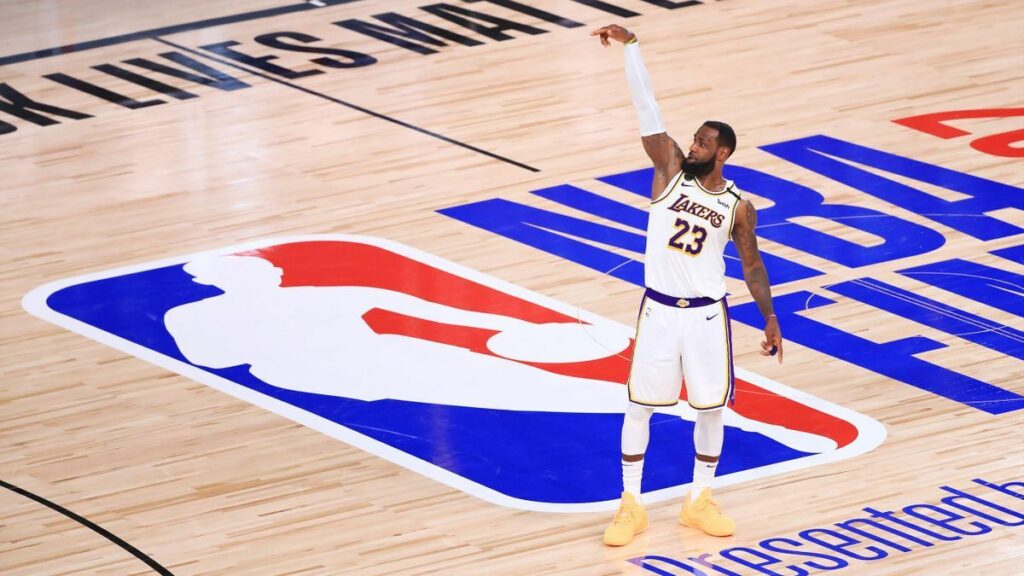 Every year, as the season draws near, fans and pundits alike love to have their two cents on who they believe will be the most influential players, and which teams have a genuine chance of success for the upcoming season. We are now a good way into the NBA 2021/22 season so it is pretty evident to see who is having a good season, and who is having not such a good season. But, we are going to look back at pre-season predictions and see just what the experts predicted for this year, and how those thoughts have panned out.
Many fans would've been listening to those experts and using their knowledge and opinions to place wagers on the games. Punters can get more information on the best NBA betting sites explained here, where they can learn about how to maximise profits using bonuses and trusted sportsbooks that offer the best odds. Let's have a look at what the experts predicted for NBA 2021/22 season, and would be right to follow them.
Most Valuable Player
This is the most prestigious individual award for a player that every young basketball aspires to achieve when they get older. The list of 5 of the best MVP's of all-time would include the likes of LeBron James, Shaquille O'Neil, Kareem Abdul-Jabbar, Michael Jordan, and Wilt Chamberlain. The OKC Thunder Wire expert, Logan Newman, believed that this year would be the year of the Mavs, Luka Doncic. The Slovenian point guard was the standout player in what was a disappointing 2020/2021 campaign, as the Mavs went down 4-3 to the Clippers in the 1/8 play-offs. Doncic even racked up 46 points in that final game, but it wasn't enough to prevent a 126-11 defeat. Doncic is currently averaging more rebounds and assists than previous regular seasons, but he is averaging 2.5 points less per game than last season. There is still a long way to go, and if Luka can keep up his current form, then he will definitely be in for an MVP shout.
Eastern Conference Champions
Harden, Irving, Aldridge, Durant. These names are legendary NBA names, and they all play for the Brooklyn Nets. Many experts had the Nets down as the Eastern Conference champions after enjoying a successful pre-season, and add into the mix the array of talent that is on disposal, and you have yourself a genuine conference winner candidate. As the season is rapidly unfolding, we see the Brooklyn Nets sitting proudly at the Eastern Conference summit, however, a 0.644 win percentage is a little cause for concern, and is a clear sign that there are weaknesses in the team.
Will it be enough to win the Championship? The answer for that is questionable, but for now, they are the best team in the Eastern Conference, proving that experts may have got this one right.
Western Conference Champions
Sanjesh Singh of the LeBron Wire believed that Utah Jazz would run out Western Conference Champions. In fact, that was an opinion shared amongst many NBA experts. Utah Jazz is a strong regular-season squad, and by adding Jared Butler and Rudy Gay you have yourself a team that can show up to the crucial games. The Jazz are currently in 4th place, and some way behind Phoenix Suns, but interestingly, the Jazz have a better win percentage than the Brooklyn Nets in the Eastern Conference. Will the winner of the Western Conference win the Championship?
Accuracy
So all things considered, it appears that an expert's opinion is pretty accurate. We see Brooklyn Nets at the top of the Eastern Conference table, and Luka Doncic is driving the Dallas Mavericks forward, as he produces game-winning performances on a consistent basis. The experts may not have been right about the Utah Jazz though, as the Phoenix Suns are running away with the Western Conference.
One thing you can guarantee is that the action is hotter than ever, and watching it on the best screens to watch sports only enhances that experience. If you have followed the pre-season expert advice and bet on these teams, you would find yourself with some decent profit right now. Always take notes on the action and build up your own portfolio of teams, players and scores. Plus, look out for tips and tricks from friends – if you can hook up as a team with a group of you, you could all share information or club together and bet together.