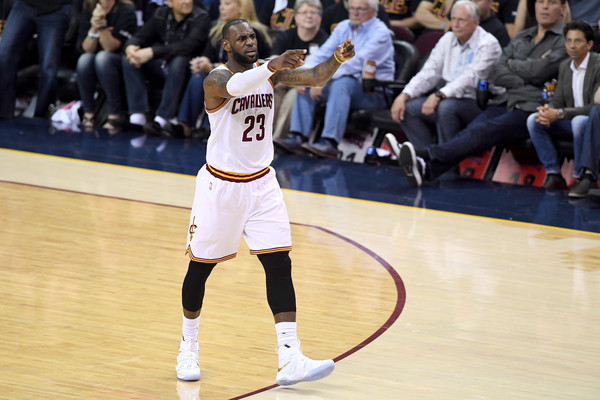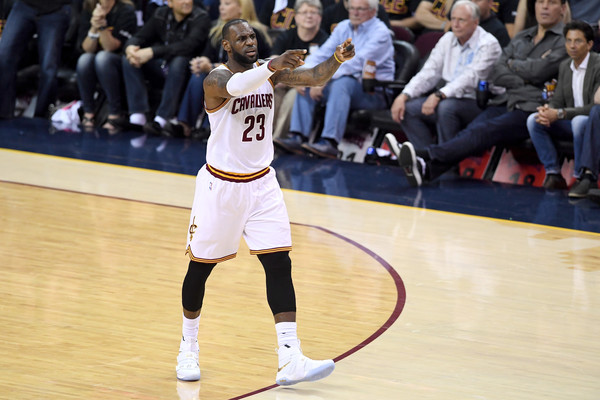 LeBron James? LeBron James Jr.? In the NBA? At the same time?
It could happen.
And LeBron senior is hoping it does:
Could LeBron end up finishing his NBA career with his son? pic.twitter.com/vnUZTDtqgc

— ESPN (@espn) March 12, 2018
This would be cool. As the LeBron Wire's Chris Ross pointed out, the James boys would be the first father-son duo to play in the NBA together. That'd make for a compelling storyline, particularly if they wind up on separate teams and Junior is tasked with defending Senior in a game.
One understated takeaway from this: LeBron isn't planning on contemplating retirement anytime soon.
Depending on how the NBA approaches its draft-eligibility protocol in the imminent future, LeBron Jr. won't be able to join the Association for at least another five years. That means we have at least a half-decade more of Big LeBron to go—which is great, because it's quite frankly impossible to imagine an NBA without him.
At the same time, we have to take into account the mileage under LeBron's belt. He's in Year 15. He's played in every game this season. His workload never seems to lighten. At this writing, he's totaled almost 53,000 minutes of court time across the regular season and playoffs. Who knows how much longer he'll actually be able to last.
On the flip side, it's pointless to doubt the GOAT. He takes care of his body as well as anyone in the NBA. If he says he can play until he's 38, 39, 40, whatever, it's our job to believe him.
And, of course, to keep our fingers crossed that he's right.