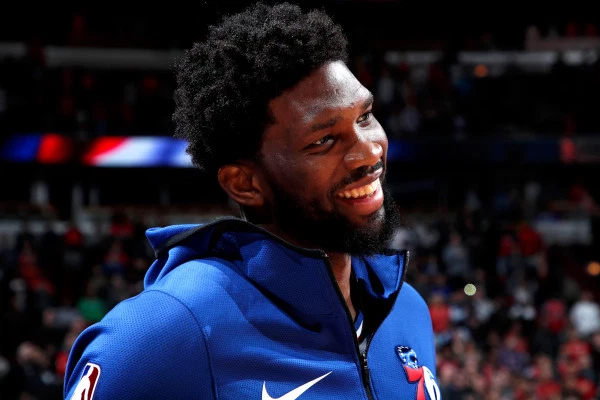 The Philadelphia 76ers' first-round series against the Brooklyn Nets is set Saturday 2:30 p.m. ET, but Joel Embiid may or may not be playing.
According to Embiid, he began to experiencing pain in his left knee after he returned from February's All-Star break. A medical update from the 76ers stated that Embiid's initial status ahead of Game 1 will be determined between the end of Friday's practice and the 5:00 p.m. ET league reporting deadline.
The 7-footer was relatively healthy this season, however, 13 of the 18 games he's missed have come after the All-Star break.
It's no secret, the 76ers are a much better team with Embiid on the floor. His health will be central to their playoff aspirations.
Embiid averaged 27.5 points, 13.6 rebounds, 3.7 assists and 1.9 blocks in 33.7 minutes per game this year