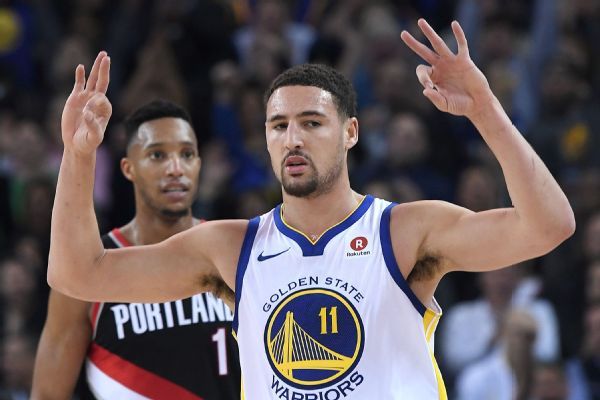 Klay Thompson has zero qualms with LeBron James joining the Los Angeles Lakers. In fact, he welcomes it.
From ESPN.com's Ohm Youngmisuk:
"I think it's pretty cool," Thompson said of seeing James in a Lakers jersey. "I don't think you would have guessed it when he was with the Cavs when he started his rookie season, but it's adding a ton of interest in the league, and the Lakers are about to get the usual media coverage that I was used to growing up."
It's kind of great that the Golden State Warriors are so good, so dominant, that Thompson can say something like this without causing any sort of stir.
Sure, the younger of the two Splash Brothers would go on to say that he expects games between the Lakers and Warriors to be intense. LeBron has that effect on marquee-market squads, and he does have a history with Golden State itself following four consecutive bouts in the NBA Finals.
Still, neither Thompson nor the Warriors nor pundits nor anyone else needs to pretend that James' moving to Los Angeles somehow warps the Western Conference—or even NBA—power structure. Golden State remains a cut-and-a-half above everyone else. The Lakers may be more relevant because of James. They're certainly due to end their playoff drought. But they, like pretty much every other team, are only footnotes compared to the Warriors' reign.