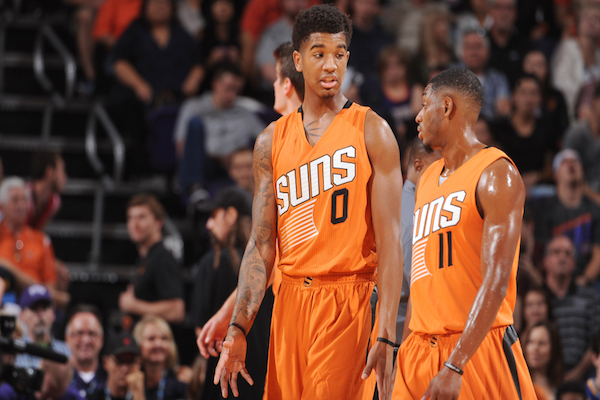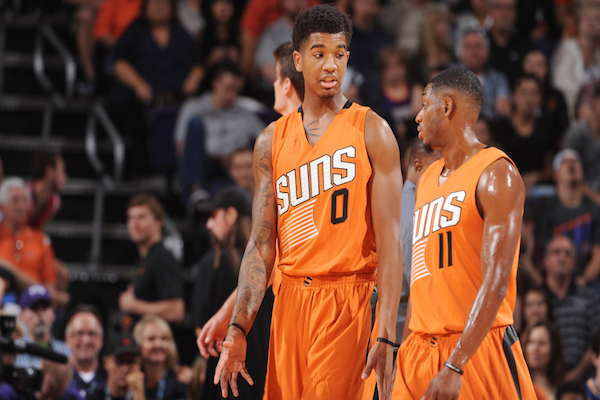 More than a few people are perplexed by the Houston Rockets' offseason. General manager Daryl Morey isn't one of them. Obviously.
The prevailing belief is the Rockets, who came within one victory of taking down the Golden State Warriors, got worse. They lost Trevor Ariza and Luc Mbah a Moute. They signed Carmelo Anthony, Michael Carter-Williams and James Ennis. They traded Ryan Anderson and NBA Twitter favorite De'Anthony Melton. They acquired Brandon Knight and Marquese Chriss.
The latter two additions specifically feel like dice rolls. Neither Chriss nor Knight has much on-court value at the moment. Knight didn't even play last season. But Morey believes both can find their footing under head coach Mike D'Antoni and in Houston's system, per Fox 26's Mark Berman:
Daryl Morey (@dmorey) on acquiring Brandon Knight and Marquese Chriss: "Typical kind of transaction we try to do..They can be optimized in our system with Coach D'Antoni." #Rockets pic.twitter.com/7SjaXKSNuC

— Mark Berman (@MarkBermanFox26) September 11, 2018
Here's the transcript, courtesy of Clutch Points' Danny Small:
"I think typical kind of acquisition we try to do. We feel like these guys have been in — they can be optimized in our system with Coach D'Antoni. Brandon is a guy who is a near-elite 3-point shooter and Marquese is a guy in Mike's offense who can roll and finish at the rim and very athletic and we feel he's underrated as well."
Morey might be right. Chris should have more value as a trampoline rim-runner in Houston's spacey offense. Knight, for his part, shot 51.3 percent when using between three and six dribbles in 2016-17, according to NBA.com. He also profiled as an above-average spot-up shooter between 2014-15 and 2015-16.
It still feels like the Rockets are surrendering a ton of value on defense. Granted, this forfeiture didn't come within the Phoenix Suns trade. Melton may be a better defender than either Knight or Chriss, but he's a rookie, and first-year players don't typically leave dents on contenders. But when looked at from a macro perspective, the losses of Mbah a Moute and Ariza loom large. Maybe the Rockets recoup their value with Ennis and Carter-Williams and a little bit of Anthony and Knight. Morey clearly thinks they have. He could be right. For now, though, it's too early to tell.