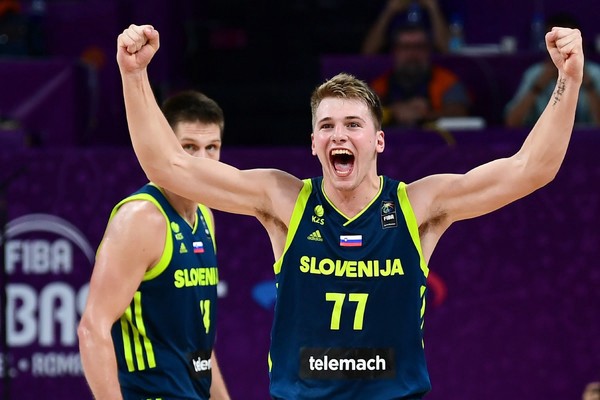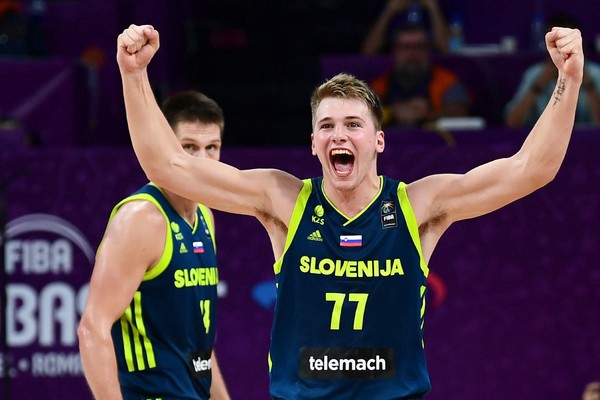 Maybe Luka Doncic won't fall outside the top three of this year's NBA draft after all.
Once considered a potential No. 1 pick, the 19-year-old playmaking wing has seen his stock slip down big boards everywhere in recent months. The Phoenix Suns are expected to take Deandre Ayton first overall, and up until now, neither the Sacramento Kings, at No. 2, nor Atlanta Hawks, at No. 3, were known to be particularly enamored with him.
Things have apparently changed in Atlanta.
From ESPN.com's Adrian Wojnarowski:
Slovenian teen star Luka Doncic has elevated to the forefront of the Atlanta Hawks' internal discussions on the third overall pick in Thursday's NBA draft, league sources told ESPN.

Doncic's elevation within the Hawks organization reflects a leaguewide belief that Deandre Ayton and Marvin Bagley III could go 1-2 to Phoenix and Sacramento, respectively, to open the draft, league sources said.

If the Kings pass on Bagley, that would clearly complicate the Hawks' ultimate choice with the third pick.

Doncic started to separate himself in organizational discussions around the choice, an examination that has included a tremendous intrigue with Jaren Jackson Jr., league sources said.
This could just be posturing on the Hawks' part—a way to drum up trade offers from the Memphis Grizzlies (No. 4) and Dallas Mavericks (No. 5) and any other team that might be interested in selecting Doncic. But the shift in focus also makes a ton of sense.
The NBA is a playmaking wing's league now. Whatever you think of Doncic's athleticism and foot speed, he's a playmaking wing. Most draftniks consider him a can't-miss prospect. It's a wonder he ever even fell outside the consensus top three.
A lot can still change between now and Thursday night. But should you fancy yourself a bettor, it seems like a safe bet that Doncic gets taken no later than third overall—even if Atlanta doesn't wind up being his final destination.