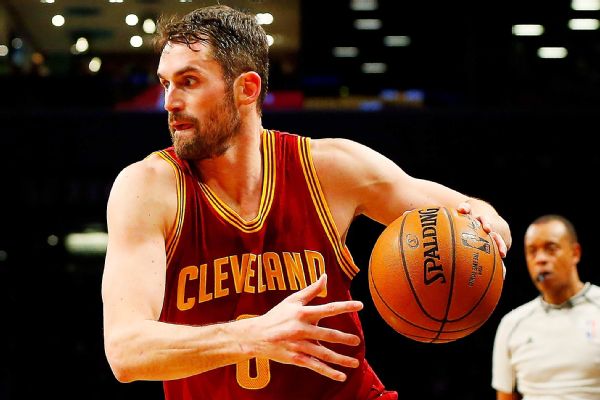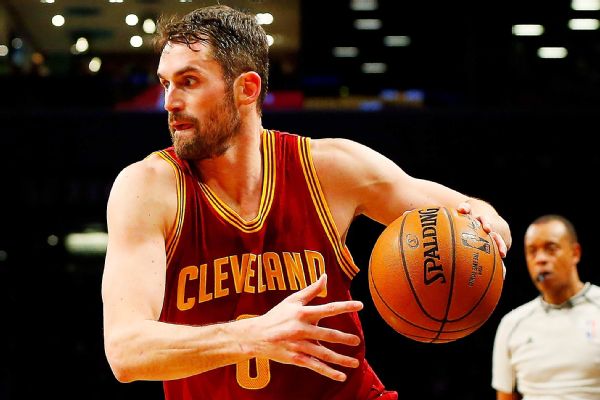 Not so fast, Kevin Love trade enthusiasts.
Most expect the Cleveland Cavaliers to heavily shop Love this summer, regardless of what LeBron James does in free agency. If LeBron leaves, they'll have little use for a soon-to-be 30-year-old approaching his own free agency in 2019 (player option). If LeBron stays, he will instantly becomes their second-best trade chip, behind whomever they select with the No. 8 pick in the draft.
This line of thinking makes sense. It's also inaccurate, at least for the time being, according to ESPN.com's Dave McMenamin:
The Cavaliers are not actively shopping All-Star forward Kevin Love heading into Thursday's NBA draft, multiple sources told ESPN on Wednesday. Furthermore, regardless of what decision LeBron James makes about his future in Cleveland, the Cavs have interest in keeping Love next season, sources said.
Expect this stance to change once the Cavaliers find out what LeBron is doing. That's what they're waiting on. It doesn't track for them to make a drastic move, one way or another, until they have a firm grasp on his future.
Really, trading Love now accomplishes nothing. If a good Kawhi Leonard deal comes along, fine. Otherwise, the Cavaliers don't know what to target in return for Love's services. If they go all-in on a win-now goody bag and LeBron still leaves, they'll look foolish. If they make a deal that brings back future assets, it'll be viewed as a slight toward LeBron, or at the very least make it less likely he re-signs.
That's the Cavaliers' dilemma as we know it. The time for Kevin Love trade rumors will come eventually—either on June 29 (LeBron's deadline to pick up or decline his player option) or a couple weeks into free agency. Any speculation now is premature.