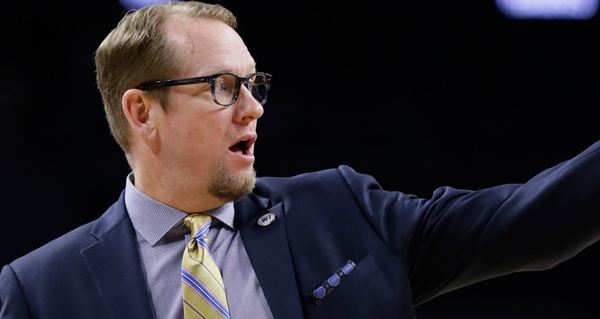 The Raptors decided not to leave their own building to name the new head coach of the franchise.
Assistant Coach Nick Nurse was promoted to be the new head coach on Tuesday.
Adrian Wojnarowski:
The Toronto Raptors are hiring assistant Nick Nurse as the franchise's new head coach, league sources tell ESPN. Sides are working through details of contract now.

— Adrian Wojnarowski (@wojespn) June 12, 2018
It is not often you get to take over the reins for a 59 win team, especially for your first head coaching gig. That also means a ton of pressure to succeed and at a higher level will be placed upon Nurse and the Raptors next season unless the organization makes the decision to blow up their core and decide that the current version of the team has reached its peak.
Nurse apparently was the leader of the Raptors offensive system change and evolution of their offense that helped propel them to the No. 1 seed in the eastern conference this past season and they will need to continue to progress if they want to make their first NBA Finals in franchise history in 2019.
This could be an interesting off-season for the Raptors as they might end up looking a little different in 2018-19.