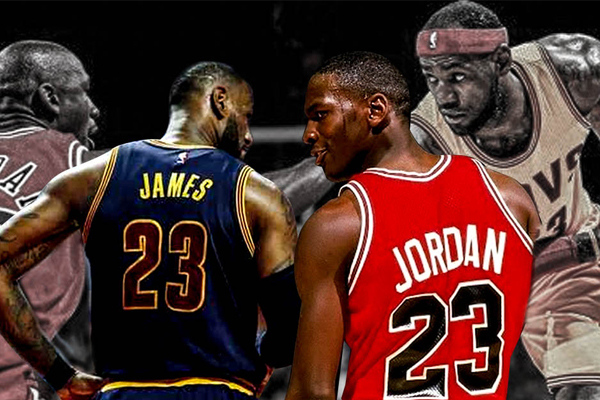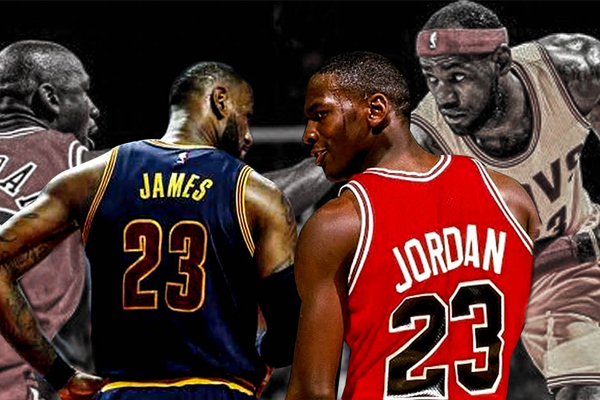 Disparage, denigrate, and deprecate if you must, but I've seen Magic's Showtime Lakers in person, I had an unhealthy obsession with Jordan's Bulls—especially for someone who lives in Los Angeles—, and I saw every single basket Kobe Bryant ever made as a professional. I have also seen almost every basket that LeBron James has made in the NBA. LeBron still talks about how he's "chasing the ghost" of Michael Jordan, but to be honest, that race is over.
Cleveland Cavaliers All-Star Forward LeBron James, 33, says he's continually chasing Jordan, who won six titles in six trips to the Finals. James has won three titles but lost six (winning 33.3% of the time). But there's just no way of James catching Jordan at this point. Jordan has as many wins in the Finals as James has losses. Even if James somehow pulls off a three-peat before his career ends to equal Jordan's wins in the Finals, James will still have those six losses on his resume.
Categories James Jordan
Championships 3 6
Finals 9 6
Losses in the Finals 6 0
MVPs 4 5
Finals MVPs 3 6
All-Star Selections 14 14
Career Points per Game 27.2 30.1
Efficiency (PER) 27.7 27.9
NBA Scoring Leader 1 10
Looking at the other numbers, James' legacy is pretty close to MJ's, but those losses in the Finals make a huge difference.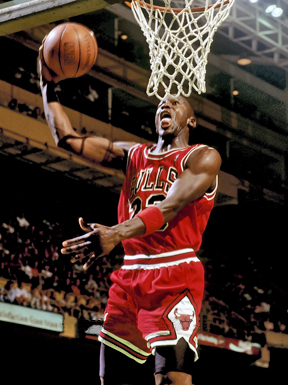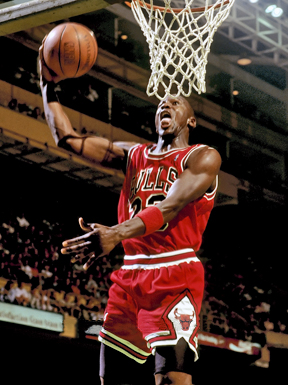 James is probably on most people's Mount Rushmore of the NBA, but he might want to work on chasing someone he can actually catch. James could still end up with a better Finals record than Wilt Chamberlain or Jerry West. At his age and at this point of his James' career, it's more like he's chasing the legends of two other all-time greats Magic Johnson and Larry Bird.
Earvin "Magic" Johnson went 5-4 (55.5%) in the Finals, and Bird went 3-2 (60%). Wilt "The Stilt" Chamberlain went 2-4 (33.3%). And then there's the incomparable Lakers guard Jerry West, who went 1-8 (11.1%) in the NBA Finals.
That LeBron could never overtake the ghost of Jordan is not an unfair knock on LeBron James. That's a tall order. Besides, I consider James, Bill Russell, and Jordan to be some of the best players to ever lace them up. It's kind of like what famed American Horror writer Stephen King said: "ghosts are real too…and sometimes, they win."