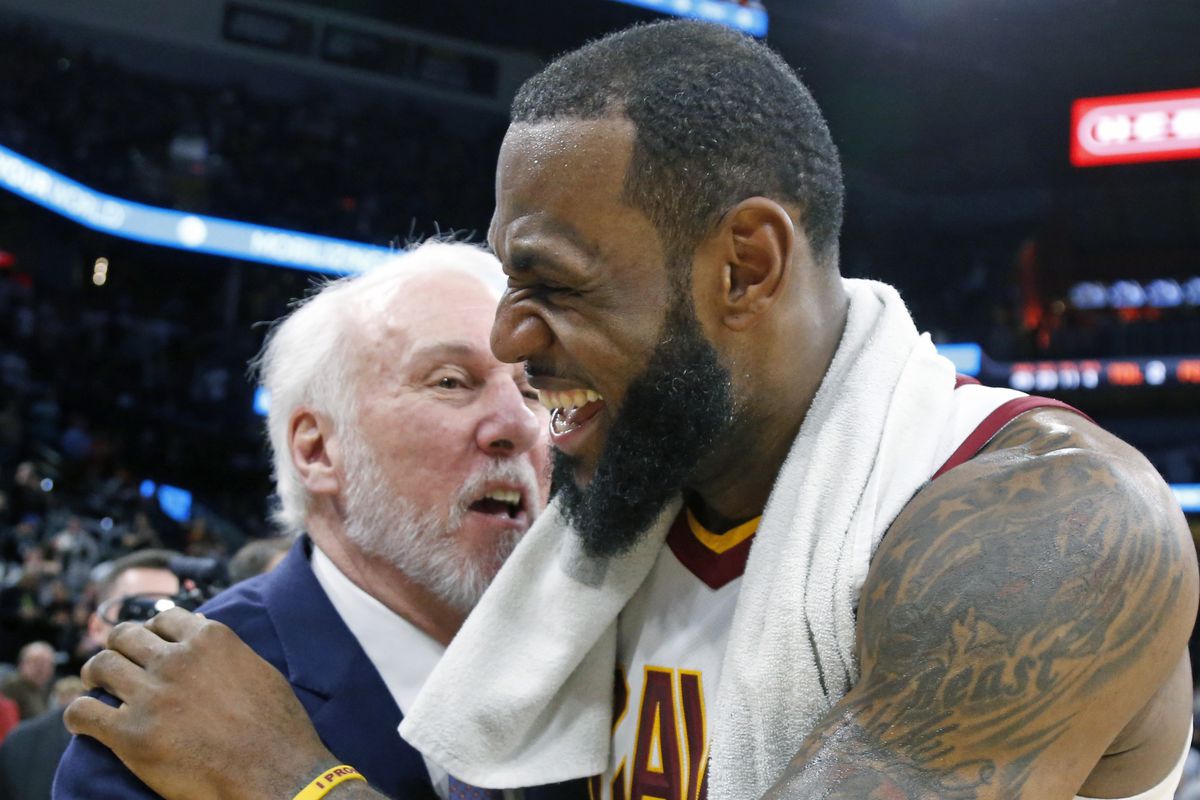 Four teams are typically mentioned in the LeBron James free-agency sweepstakes: The Houston Rockets, Los Angeles Lakers, Philadelphia 76ers and Cleveland Cavaliers. People have tried making the Los Angeles Clippers, Boston Celtics and even the Miami Heat a thing, but this really appears to be a four-team race.
Gregg Popovich, though, may be hoping to make it five.
From The New York Times' Marc Stein:
The prominent ESPN commentator Stephen A. Smith reported recently that James planned to speak to six teams in addition to the Cavaliers. Philadelphia, Houston, Miami and the Lakers were all mentioned — as were the juggernaut responsible for James's 1-8 record in his last nine finals games (Golden State) and his longtime Eastern Conference nemesis (Boston). I've also been advised that the ever-persuasive San Antonio Spurs Coach Gregg Popovich is bound to try to force his way into the conversation to sell James on the merits of South Texas.
The Spurs would be an interesting landing spot for James. No team has been better at maximizing late-career windows over the past decade or so. Giving them an age 34 LeBron that's playing at the peak of his powers would be downright terrifying.
But clearing the way for him is difficult. The assumption has to be he won't join San Antonio without Kawhi Leonard staying there. And that means the Spurs would have to hope Danny Green and Rudy Gay opt out while renouncing all their own free agents and trading Patty Mills and Pau Gasol to open up the requisite room.
Sign-and-trade and opt-in-and-trade scenarios are in play, but the Spurs may not have the sweeteners to get the Cleveland Cavaliers to absorb both Mills and Gasol. Still, if LeBron wants to play for them, they will find a way. And if Pop really wants a meeting, he'll probably get one. So this is, without question, a situation worth monitoring.