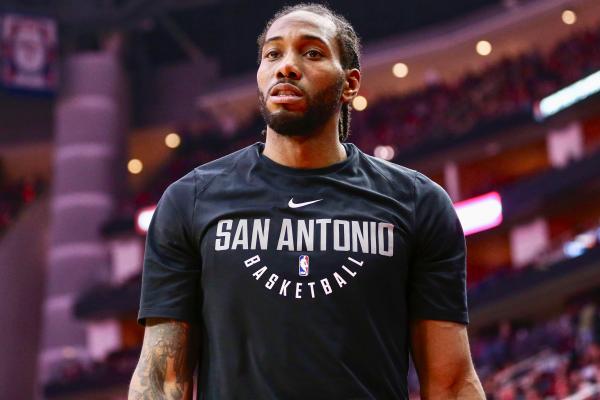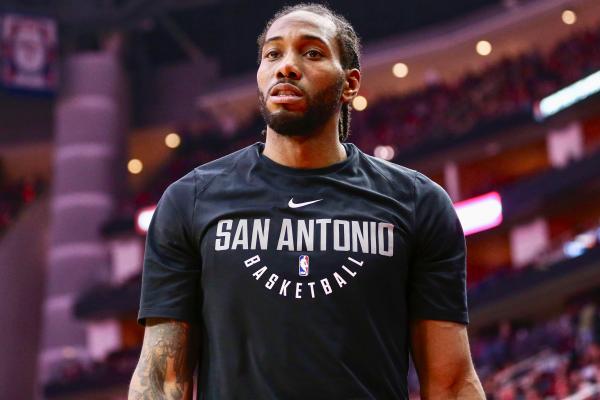 The 2017-18 season has brought with it some bizarre story lines, the one that continues to persist is the question of what is going on between Kawhi Leonard and the San Antonio Spurs.
Leonard only played in nine games during the regular season and despite being cleared by team doctors to return from his quad injury in February, Leonard has sought out second opinions and essentially opted not to return to the team and did not travel with them to Oakland for the first two games of their 1st round series with the Warriors.
It seems as though we will not see Leonard back in a Spurs uniform this season, here are comments from Head Coach Gregg Popovich and Pau Gasol when asked about Leonard after the game…
Popovich on if Leonard will return to play:
"You'll have to ask Kawhi and his group that question"pic.twitter.com/1H8kjHqkp7

— Tom Petrini (@RealTomPetrini) April 15, 2018
"Kawhi is rehabbing at his own pace with his own people. He hasn't been around us. I'm sure he is trying to get healthy. I'm sure he is trying to get back. But that's all I know," #Spurs forward Pau Gasol to @TheUndefeated https://t.co/e0faRuS74q #NBAPlayoffs #NBA

— Marc J. Spears (@MarcJSpearsESPN) April 15, 2018
It is starting to feel more likely than not that the Spurs relationship with Leonard is irreparable and that he has already played his last game as a Spur.
Multiple teams are likely to pursue him through trade this summer and according to reports, the Clippers are already working on putting together an offer.
Here is an excerpt from Sam Amick's piece on USA Today:
"Consider the Los Angeles Clippers one of the many teams keeping tabs on the situation. The Clippers are planning a trade package if Leonard ultimately becomes available, according to a person with knowledge of the situation.

The person spoke to USA TODAY Sports on the condition of anonymity because of the sensitivity of the situation.

Landing Leonard – who grew up outside of Los Angeles in Moreno Valley, hails from San Diego State and is known to be a favorite of Clippers consultant Jerry West – would be well worth the hefty price it would take to get him. Maybe the Clippers offer their two first-round picks in this June's draft, and whatever combination of other talent the Spurs want in return. And suddenly, they're back in Western Conference contention again."
Leonard to the Clippers is interesting, one would assume a package of the No. 11 and No. 12 pick, along with a young player or two would be their offer.
The Spurs are all about their culture and not about dissension or catering to a star's needs and there will be no shortage of suitors for maybe the best two-way player in the NBA.
This summer is going to be high-level drama like every summer is in the NBA these days.