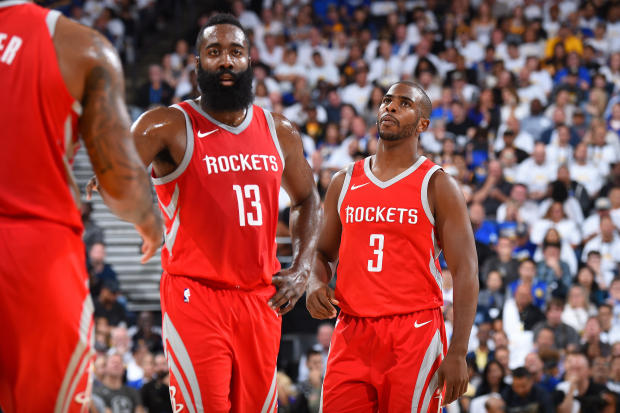 The Houston Rockets franchise is in a very good place right now.
They likely have the NBA MVP for the 2017-18 NBA season in James Harden, a hall of fame point guard in Chris Paul and the best record in the NBA at 59-14.
They also have set a new mark for wins in a season.
RT to congratulate the squad on the most wins in franchise history! #RunAsOne pic.twitter.com/sGwIZkv5We

— Houston Rockets (@HoustonRockets) March 25, 2018
It is pretty wild to think that through all of their successes in the 1990s with Hakeem Olajuwon, two NBA championships and their two NBA Finals appearances in the 1980s (1981 and 1986) that this will be the first 60 win season for what has been one of the better and more consistent franchises in NBA history.
Apparently Rockets players were unfazed by the accomplishment…
Mike D'Antoni on the Rockets getting a franchise-record 59 wins: "I just told them. They didn't care. I'm kind of happy. I thought it was nice. They absolutely did not care."

— Tim MacMahon (@espn_macmahon) March 25, 2018
Harden is having one of the greatest seasons in NBA history and has a chance to finish the season with the most points per game by a Rocket in franchise history as well.
He is averaging 31.0 points per game and the high is 31.1 points per game by Moses Malone in 1981-82.
It has been a special season for the Rockets and so far the Harden and Paul partnership has been a rousing success.
The real test of their elite stature still looms though as the Rockets try to dethrone the defending NBA champions and three-time western conference champions the Golden State Warriors.