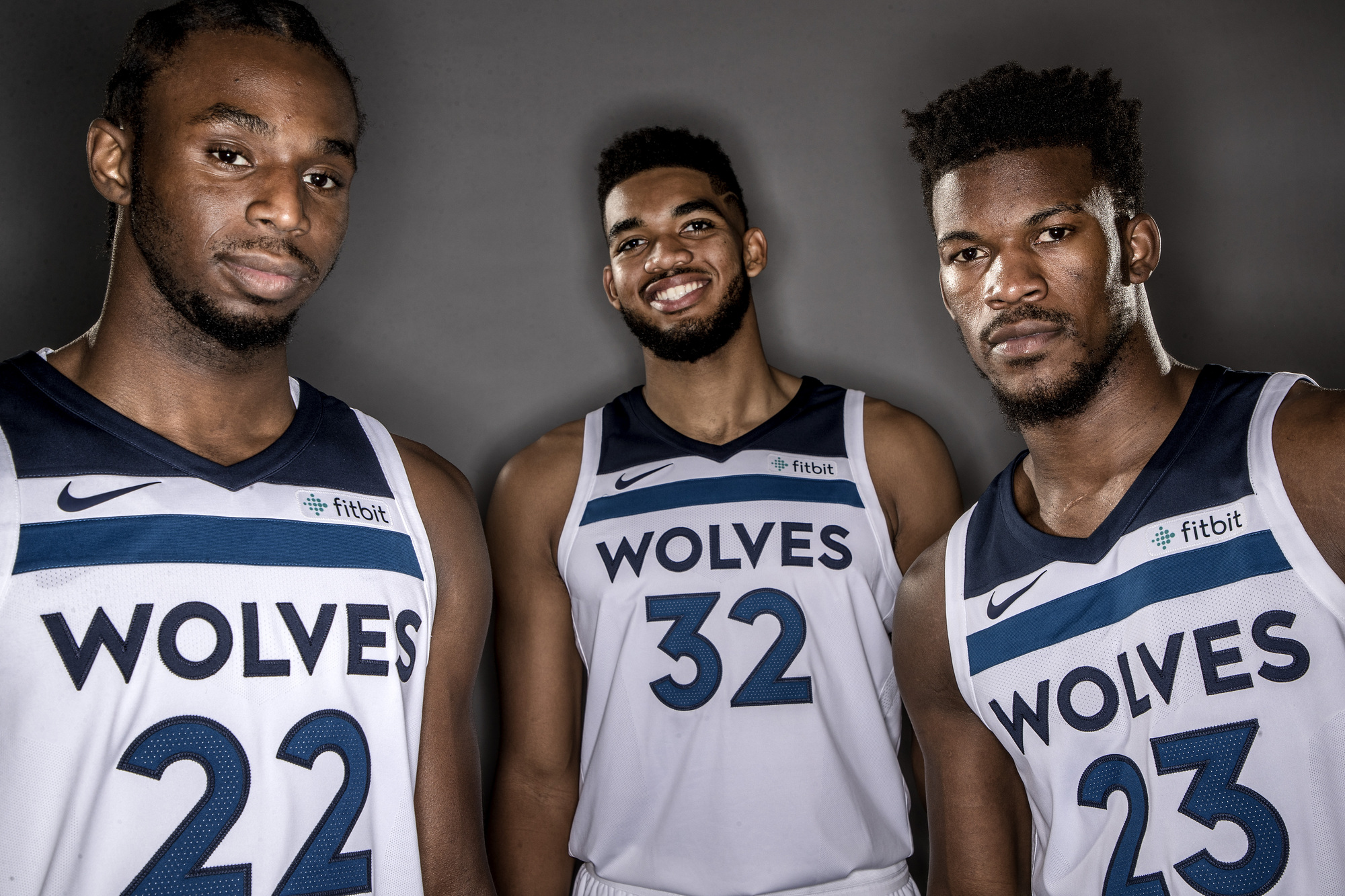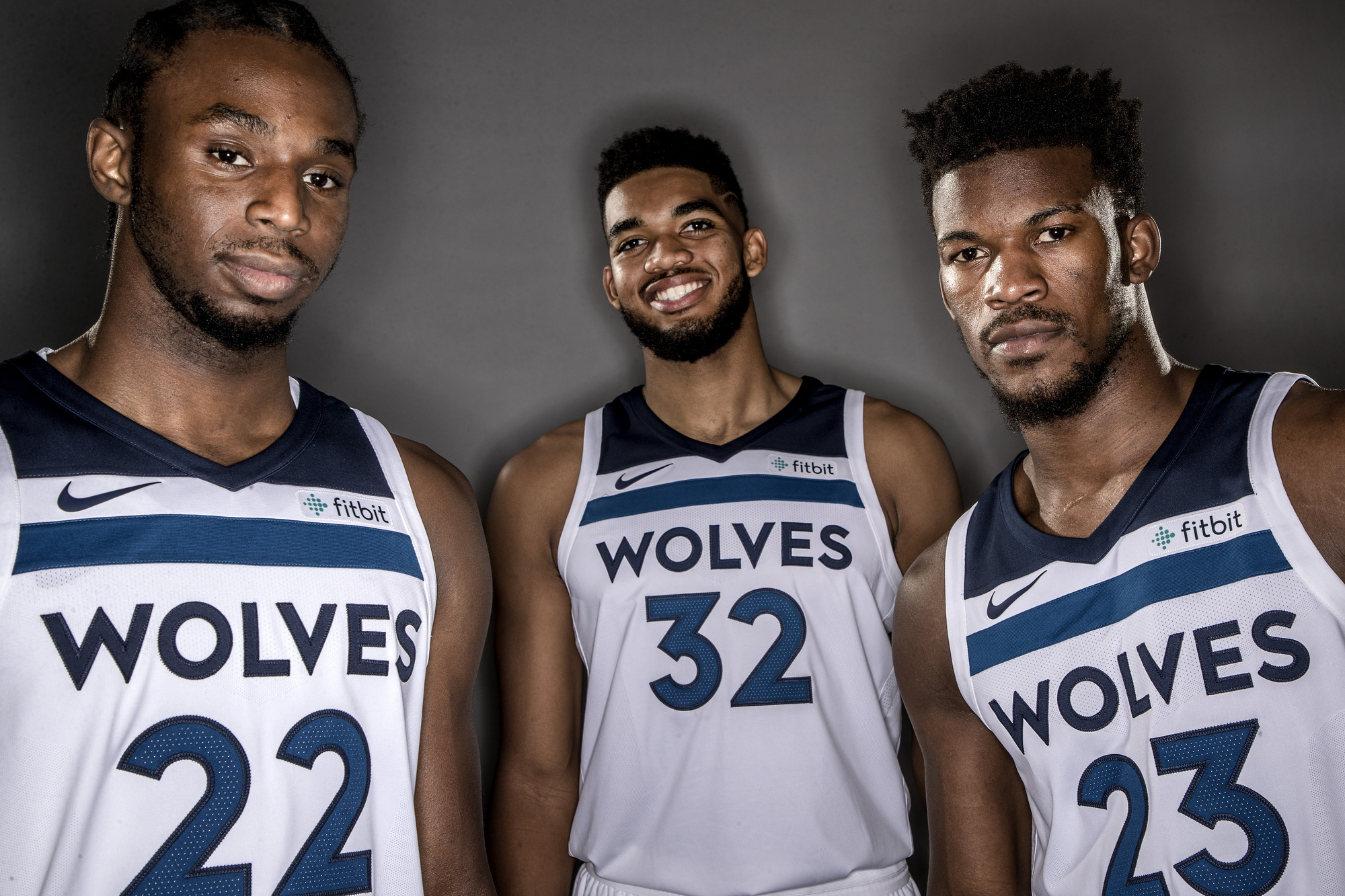 Jimmy Butler thinks very highly of Andrew Wiggins and Karl-Anthony Towns—you know, sometimes.
Both of the Minnesota Timberwolves' youngsters made some nice defensive plays down the stretch of this week's victory over the Portland Trail Blazers, which had Butler buzzing afterwards, in a manner of speaking, per the Pioneer Press' Jace Frederick:
"Please, Wiggs, we need that every game. KAT, we need you jumping up vertically every game and not coming down and fouling," Butler said.  "They can be as great as they want to be on both ends of the floor if they buy into it, but they've got to play hard. You can't take too many possessions off in this league, because they've got so many talented guys on the other team."
Oh, is that all? Just play defense? And generally try hard? No problem.
Butler's comments are by no means unfounded. The Timberwolves rank 24th in points allowed per 100 possessions, according to NBA.com (20th over their last five games), and they're statistically worse with Towns in the game. Wiggins isn't having the same negative impact, but he's only improved his defense a tick—a default boost that comes from Butler assuming the toughest wing assignments night in and night out.
Offense also remains a problems for Wiggins specifically. He's not adjusting well to more off-ball duty. His true shooting percentage—combined measurement of two-point, three-point and free-throw efficiency—is at an all-time low, and he's hitting under 29 percent of his  catch-and-shoot threes, which are generally considered among the highest-quality looks for dangerous scores.
Head coach Tom Thibodeau probably deserves some of the blame. Both Towns and Wiggins have taken a backseat to Butler. But he also can't not milk his best player. It's on everyone to fall into line. Towns has yet to do so defensively, while Wiggins, mere months after signing a max extension, continues to struggle at both ends.