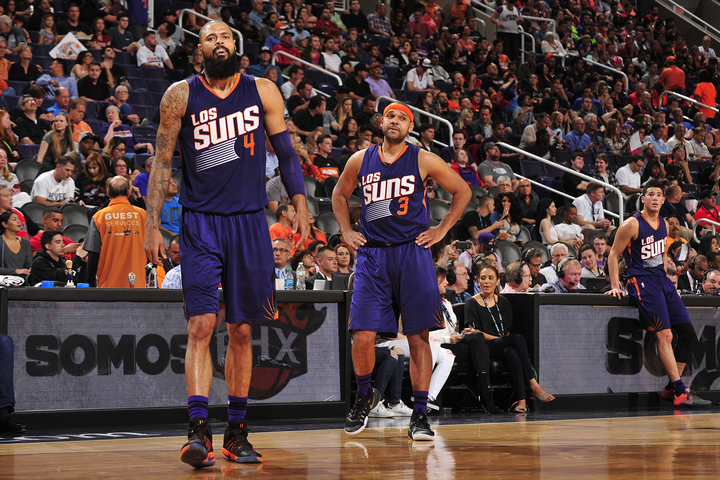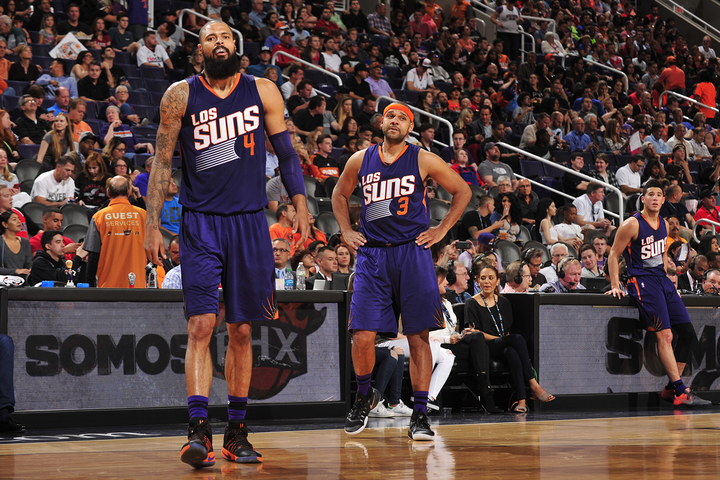 Eric Bledsoe is not the only member of the Phoenix Suns who figures to spend a lion's share of the regular season shuffling in and out of the trade rumor mill.
Tyson Chandler and Jared Dudley will be right there with him.
From ESPN.com's Zach Lowe:
The Suns will surely listen if and when suitors call for Eric Bledsoe. They've explored the possibility of moving off Jared Dudley and Tyson Chandler, sources say, though they likely feel no urgency to dump them; Phoenix remains just under the salary floor.
This is our shocked face.
The Suns doubled down on their rebuild this past summer, not only passing on heavy involvement in free agency, but resisting the urge to use Josh Jackson and Devin Booker as bait for Kyrie Irving. Neither Chandler nor Dudley comes close to fitting their current timeline. Both are on the wrong side of 32, and while they're good locker room guys, the Suns cannot afford to let them see the floor at the expense of young players like Marquese Chriss, Dragan Bender, T.J. Warren, Jackson, etc.
At the same time, as Lowe notes, Phoenix won't be in any real rush to move them. While Chandler and Dudley don't fit the competitive timeline, their contracts do. They will be free agents in 2019, and since the Suns won't be chasing anything special over that window, they're free to hold pat until their salaries come off the books in two years' time.
Trading Bledsoe will remain the larger focus. He, too, will be a free agent in 2019, but unlike Chandler or Dudley, he should bring back a small ransom on the suitor's market. Knowing he'll command near-max money in 2019, as he nears his 30th birthday, the Suns would do well to divest him into whatever picks and prospects they can get their hands on in the coming months.