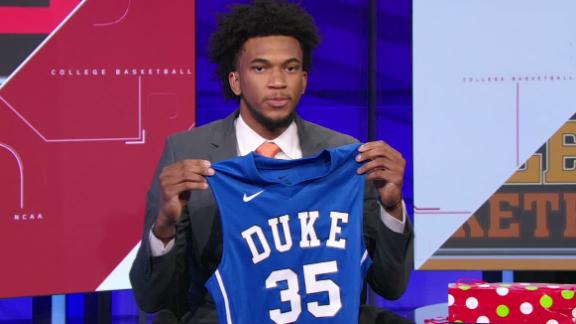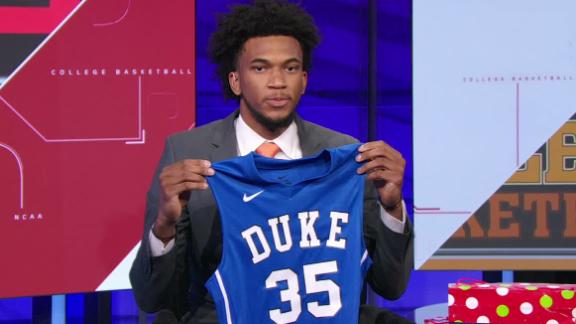 As was first reported a few weeks ago, formerly the No. 1 player in the country for the 2018 class, Marvin Bagley III, filed for reclassification to be able to play college basketball in the 2017-18 season and be eligible for the NBA Draft.
While it was never reported officially that his application was accepted, we got our answer when Bagley committed to be a Duke Blue Devil this season.
Marvin Bagley III is the 2nd straight No. 1 player to commit to Duke in the ESPN 100 era (Harry Giles, 2016) pic.twitter.com/MPMZ4Y6g11

— ESPN Stats & Info (@ESPNStatsInfo) August 15, 2017
This is a huge coo for Duke as they will now more than likely be favorites to cut down the nets with another national championship in March and be pre-season No. 1. It is also huge news for the 2018 NBA Draft as Bagley is a once in a generation kind of talent that may have instantly become the No. 1 prospect in the 2018 NBA Draft.
Bagley's decision to reclassify makes perfect sense as Bagley is already 18 and will be 19 by the time of the 2018 NBA Draft.
He is a 6'11, 220 lb. springy athlete and highly-skilled big man who shows the potential to dominate around the rim and knock down a long-range jump shot consistently. He has also shown a knack for handling the ball and projects to be the best front court prospect to enter the NBA since Anthony Davis, whom he is often compared to.
He will still need to develop more and prove it at Duke in order to be drafted ahead of fellow Phenom Michael Porter Jr. and European sensation Luka Doncic, but an already stacked 2018 draft class at the top may have just gotten much stronger with potentially its biggest star.
Expect the tank to be on and in full force for the league's bottom feeders by the time we hit January of the NBA season. The reward of Bagley or Porter is more than worth it.