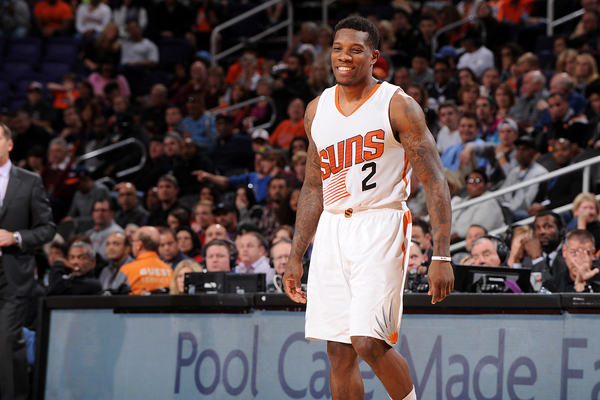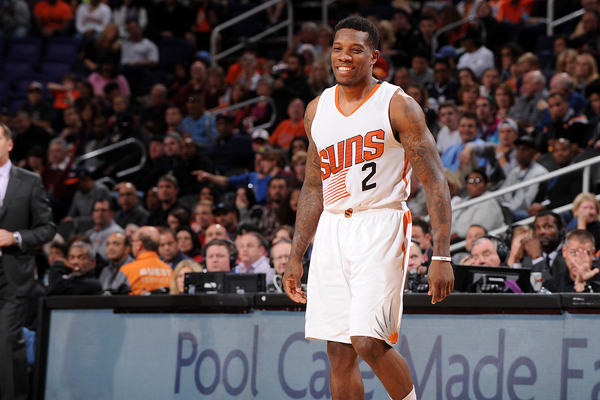 Eric Bledsoe's future with the Phoenix Suns is up in the air by default. He's a win-now talent on team that isn't ready to win. So, naturally, when word hit that Kyrie Irving and the Cleveland Cavaliers were, by all appearances, headed for an unexpected breakup, Bledsoe's name was linked by way of possible third-team affiliation.
Nothing tangible has him going to Cleveland or anywhere else, to be clear. But his future is an intense topic of discussion and debate in NBA circles. Is he, at 27, someone the Suns should continue to try rebuilding? Should they divest him into picks and prospects? Do they target a younger star, like Irving? It's a fine line.
Bledsoe, for his credit, appears to be walking a similar emotional tightrope. He likes Phoenix, but he knows there may be a better situation out there, per AZCentral Sports' Scott Bordow:
Kyrie Irving has told the Cleveland Cavaliers he wants to be traded and Bledsoe's name has come up, in part because he's good friends with LeBron James. One rumor has the Suns getting involved as a third team in the deal, with Bledsoe and Tyson Chandler winding up in Cleveland.

Then there's the question of whether Bledsoe wants to remain in Phoenix. He has embraced the Valley, saying, "I love everything about it." But as he told azcentral sports Sunday, "At the same time I want to win."
This is low-key good for the Suns. Bledsoe's contract, age and 2016-17 performance make him one of the best trade assets in the league, and his affinity for the city and, by extension, rest of the organization bodes well for them in their quest to be perceived as a player-friendly organization.
Where Bledsoe will ultimately go, though, is anyone's guess. Starting point guard vacancies are few and far between at the moment, and if he's not a part of any direct or multi-team Irving trade, it may be a while before the Suns establish a competitive enough market for his services.