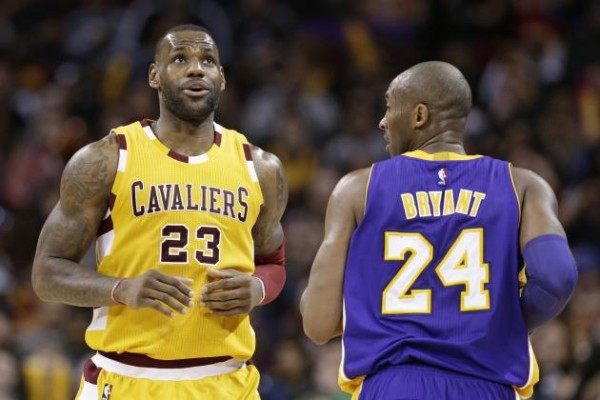 So Scottie Pippen has some thoughts on the NBA's greatest-of-all-time conversation.
And they're not particularly good.
During a SportsCenter on Wednesday, Pippen told ESPN's Cari Champion that he doesn't believe LeBron James has usurped Michael Jordan or Kobe Bryant in the pantheon of greats (h/t Chris Walder of theScore):
"I don't think he's [LeBron] surpassed Kobe [Bryant] at all, no," Pippen said. "And I don't think he [LeBron] should be compared to either of those players [Jordan or Bryant] because they play different positions.

"Kobe and Michael [Jordan] are both 2-guards. They're both scorers. They're mostly like a Kyrie [Irving]. They're looking to score the basketball when it hits their hand. They're not looking to make plays for anyone on the floor. They're not looking to be a facilitator. That's the role that LeBron plays because he's such a dominant and powerful force, and he's a great passer."
This is a bad take. A very bad take.
Look, if you're not ready to say LeBron is on even ground with MJ, whatever. That's fine. But there is an argument there. And they'll be an even stronger one if LeBron unseats the Golden State Warriors again.
It's the Kobe stuff that is maddening. LeBron hasn't "surpassed Kobe at all?" Yeah, no. That's just not true. There's no argument to be made here. Sorry. LeBron left Kobe behind a while ago. He marries volume and efficiency in a way that Kobe never did. Even if their peak defensive performances were even—Kobe didn't conserve energy on that as much during his prime as LeBron has—it's James who is the far superior offensive player.
Pippen himself even says as much. He discredits LeBron's case because he plays a different position—because he's "such a dominant and powerful force, and he's a great passer." Obviously this makes total sense. A 6'8″ specimen with the explosion of a small forward, strength of a 4 and vision of a point guard doesn't deserve to be compared to Kobe and Jordan. Cool.
Granted, Pippen has a point here. We shouldn't be comparing the play styles of these three. They are so different in the way they play. But looking at their body of work, it's impossible to put Kobe ahead of LeBron.
"Count the ringzzz" apologists are free to yell that at clouds until they are blue in the face. But maybe, just maybe, they should take a second to count the MVP awards.