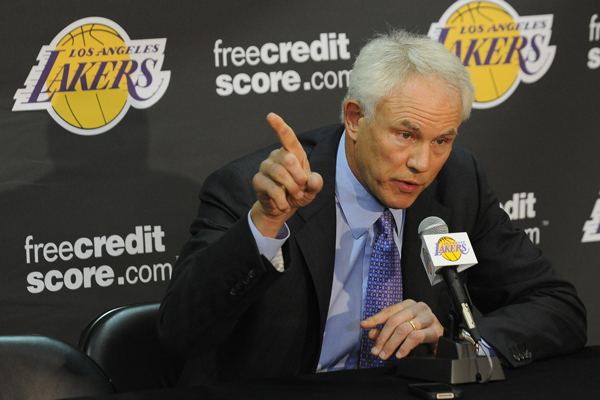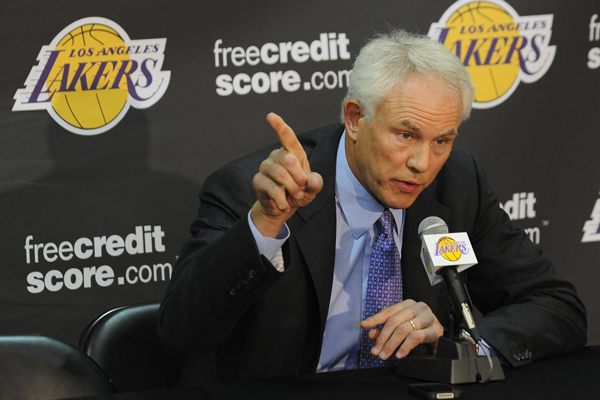 As the Los Angeles Lakers re-usher in the Magic Johnson era, they face some tough questions. Chief among those issues is the future of longtime general manager Mitch Kupchak, who doesn't seem all that popular outside the organization, according to ESPN.com's Ramona Shelburne:
According to sources close to the situation, Magic has already heard from agents and executives from other teams that Kupchak's deliberate style can be frustrating to deal with and has probably cost the Lakers in free agency in recent years, missing out on a list of names that includes Isaiah Thomas, Kent Bazemore, Kyle Lowry, Ed Davis, Trevor Ariza, Pau Gasol and Eric Gordon.

…

Said one player agent, who has dealt with Kupchak on several contracts, "He's the only GM in the league who won't engage at all before 9:01 p.m. [PT] on the first night of free agency. Then when he calls to express interest, there's no stickiness to it."

That speaks to Kupchak's integrity, as contact with an agent or player is considered tampering before the opening of free agency, but it also speaks, according to sources, to a lack of savvy. There are ways of gathering information on free agents without trampling the rules, so that a team doesn't begin the process far behind everyone else.
Even if Kupchak's tactics aren't the most "savvy," it would be on other higher-ups in the organization to properly direct him. Yes, it's his job to handle the free-agency process, but unless you give him carte blanche over basketball matters, he answers to someone.
The bigger problem for the Lakers over these last few years is how extensively invested they've been in free agency at all. They tethered their rebuild to a long-expired ability to poach rival talent, when they should have been focusing more on the draft and accumulating younger assets.
That appears to be the stance they've assumed now, a type of progress that will prove far more valuable in the long run. And some of that is owed to Kupchak, who has done a sneaky-good job drafting players the Lakers may be able to build around. It would be surprising if he isn't given at least another season or two at the helm before being shown the door.