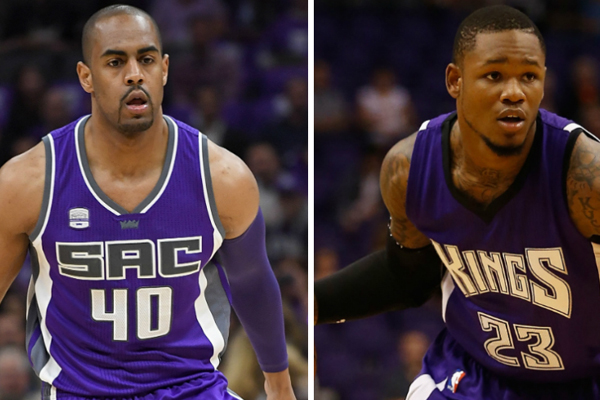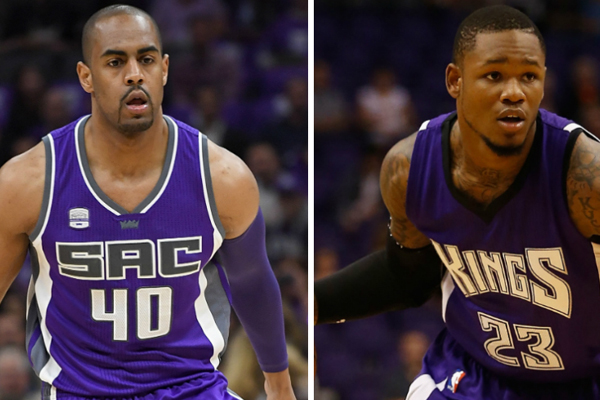 Rudy Gay was never a lock to be traded from the Sacramento Kings. He owned a player option for this summer and made it clear before this season that he wanted out. But the Kings were, and remain, obsessed with grabbing the Western Conference's No. 8 seed. Rudy Gay was a big part of that pursuit, so there was no guarantee the team would move him ahead of the Feb. 23 deadline.
Any potential there was for Gay to be dealt, though, is now dead. His Achilles injury will keep him sidelined for the rest of the season, which in turn makes it more likely he'll pick up his player option for 2017-18. Players on the wrong side of 30 typically aren't the same when they return from these setbacks, so it's unlikely the Kings could get anyone or anything of value in exchange for his cap hit now.
Gay's injury also means the Kings may look to be more aggressive on the trade market. They have fallen out of eighth place in the West and may look to start selling soon. And if they do, Ben McLemore and Arron Afflalo will be the wings they shop hardest with Rudy Gay out of the picture, according to ESPN.com's Marc Stein:
Given Gay's long-term unavailability and Sacramento's well-known hopes of convincing DeMarcus Cousins to sign for the long term, ?two wings have emerged as the most likely Kings to be dealt:

Ben McLemore first and foremost, followed by Arron Afflalo.
McLemore has long been on the trade block. He hasn't lived up to his Ray Allen 2.0 billing and is set to enter restricted free agency this summer. If the Kings aren't prepared to reinvest in his long-term value, selling any suitors on acquiring his Bird rights is a must.
Afflalo's situation is a bit more complicated. He's making $12.5 million this season, which could be tough to match without teams giving up an impact player in return. But his $12.5 million salary for next year is non-guaranteed, making him an attractive trade chip for anyone looking to unload cash on a Kings organization that may be desperate to make a splash.
What will Sacramento ultimately do? Will it hold a fire sale? Stand pat? Do something small? Something stupid?
These are the Kings we're talking about, so we really don't know. All we can do is wait and see.