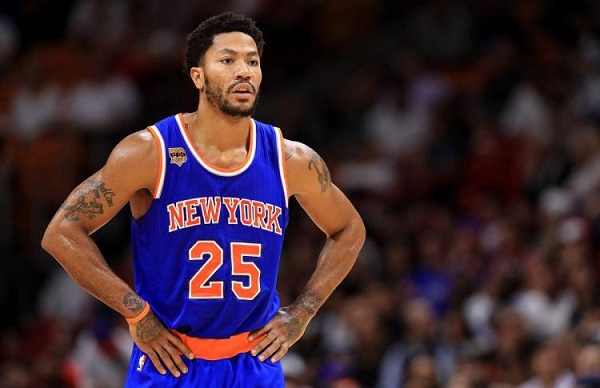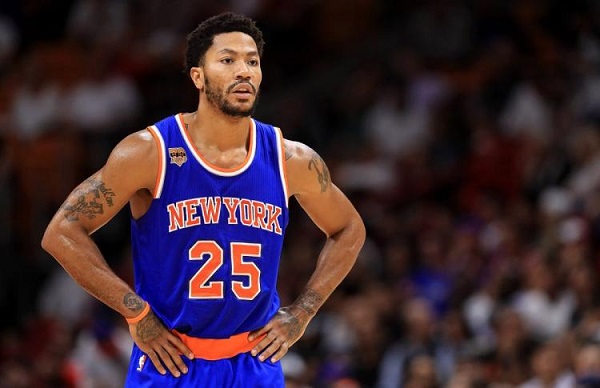 As we all know by now, a bizarre situation has unfolded between Derrick Rose and the New York Knicks the past few days. Rose went off the map after the Knicks Monday morning shoot around and didn't show up for the Knicks game against the Pelicans that night. He also didn't return any calls or texts from the organization for hours.
Rose said that the absence was due to a family issue involving his mother but when asked why he didn't let his employer know or responded to their calls he said he just "needed space."
Rose showed back up at the facility on Tuesday and practiced. He will be suited up for their game against the Philadelphia 76ers Wednesday night. As of now, he has been fined for his no-show.
Here is an excerpt from Reporter Frank Isola of the New York Daily News on the situation with Rose:
"It was a family issue," Rose would explain after turning up at work. "It had nothing to do with the team or basketball. That's the first time I ever felt like that emotionally and I had to be with my family,"

Rose, according to two independent sources who spoke to the Daily News on the condition of anonymity, was such an emotional wreck Monday afternoon that his only solution was to abruptly leave the Knicks to be with his mother and his son.

In fact, Rose's state of mind was such that for a brief time he talked about walking away from basketball for an extended period of time to clear his mind. That seems hard to believe since Rose is only 28 years old and could land a lucrative free agent contract this summer, something he talked about two years ago."
There have been murmurs of a rift between Rose and Head Coach Jeff Hornacek, and this is the first time Rose has been away from his family for long stretches as he played his first seven NBA seasons in his hometown of Chicago.
Rose has never been able to be anywhere near the player he was in his prime and it appears he already has a strained relationship with the Knicks. All signs point to him signing elsewhere after the season if he still has a desire to play.
Derrick Rose seems to be unhappy in New York and struggling with his life and career in general, hopefully there is a positive ending to this story and to his career that has been on a down slide for some time.