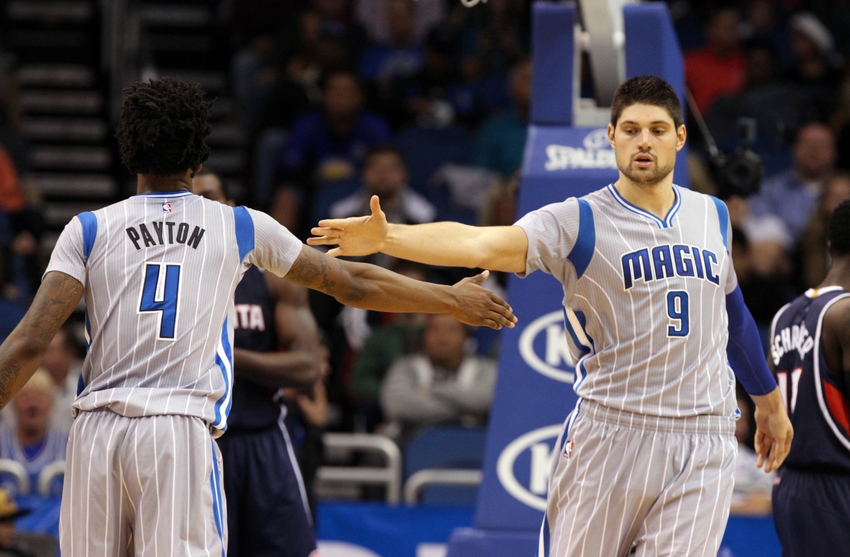 It's going to be a busy month-and-a-half for the Orlando Magic.
Three games under .500, with an inconsistent defense, Orlando will be one of the most active teams leading into the February trade deadline. And every remaining member from last year's core is available, with the exception of Aaron Gordon, according to ESPN.com's Marc Stein:
Most rival executives expect the Magic to rank among the league's most active teams between now and the Feb. 23 trade deadline; Nikola Vucevic, Mario Hezonja and Elfrid Payton have all been rumored to be in play. Orlando, though, is quietly 11-8 against sub-.500 teams, which actually ranks as the East's best record among the seven clubs in the conference currently outside the top eight. The Magic, in other words, are holding their own against teams of the same standard in their bid to sneak into the postseason.
A winning record against crappy squads doesn't give you the right to remain idle, not when the Magic have playoff aspirations. So this mindset, sad as it is when you consider Elfrid Payton, Nikola Vucevic and Mario Hezonja were supposed to be building blocks, makes some sense.
Hezonja, a sophomore, is a top-five prospect who can't crack head coach Frank Vogel's rotation. Letting him collect dust will only damage his trade value moving forward.
Payton has been coming off the bench for his last 16 games. While he's playing better, he will be extension-eligible over the summer, and the Magic need a starting point guard of the future. It doesn't look like it's him, and it most definitely isn't D.J. Augustin.
Vucevic, meanwhile, is the odd man out in the frontcourt. The Magic aren't trading Bismack Biyombo's four-year monster of a deal, and they didn't give up Domantas Sabonis and Victor Oladipo in a trade for Serge Ibaka just to cut bait with the latter before free agency. The three-headed snake at the 4-5 isn't working, and someone needs to go so that Gordon can spend less time at small forward.
All of which suggests the Magic will be active at the deadline. And though talk doesn't always equate to official action, it's a safe bet Orlando will be making a few moves if it's still within one game of the Eastern Conference's final playoff spot a few weeks from now.