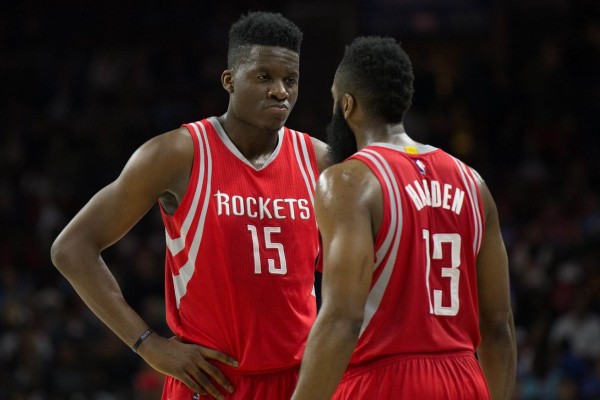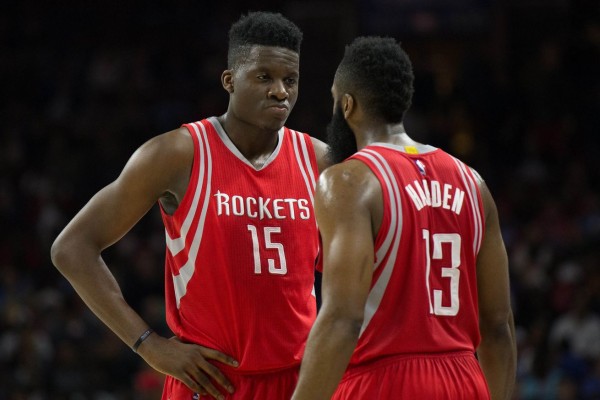 It became unequivocally clear that the Houston Rockets favored Clint Capela over Dwight Howard when they didn't make a strong push to re-sign the latter in free agency.
In truth, though, it was clear long before that—throughout all of last season, in fact, per ESPN.com's Tim MacMahon:
Houston Rockets management repeatedly pushed for Clint Capela to get more playing time at the expense of Dwight Howard last season, sources told ESPN, adding to the disharmony that played a prominent role in the team's disappointing 2015-16 campaign.

Former Rockets interim coach J.B. Bickerstaff resisted complying with the wishes of general manager Daryl Morey and owner Leslie Alexander regarding a drastic reduction in Howard's playing time. Team sources said Alexander never participated in the meetings with Morey and Bickerstaff but fully supported the general manager's plan to prioritize Capela's development.

League sources said input from face-of-the-franchise James Harden heavily influenced Houston management's desire to decrease Howard's minutes. However, team sources insisted that Harden was not involved in those discussions.
This is something we could have deduced on our own by now. Howard openly wasn't happy with his role in Houston last season, Capela saw some extra burn, and the two logged more time together than they probably should have, ultimately another sign of how invested the Rockets were/are in Capela.
Nothing's particularly wrong with that, by the way. Capela is nearly eight years Howard's junior, cheaper since he's on a rookie-scale deal and, most importantly, more likely to accept the long-term role of an exclusive pick-and-roll diver. Howard has always fancied himself a featured offensive weapon, even outside pick-and-rolls, even as his always -raw post game, good efficiency during his prime-most years be damned, deteriorated with age.
Capela, in short, is a better fit for the Rockets than Howard, who, by the end of his term, wasn't a fit for what the team was trying to do at all. That happens sometimes, and it's often nobody's fault. As for whether the Rockets and/or Howard handled this transition away from one another with a certain level of impropriety, that's a different story.