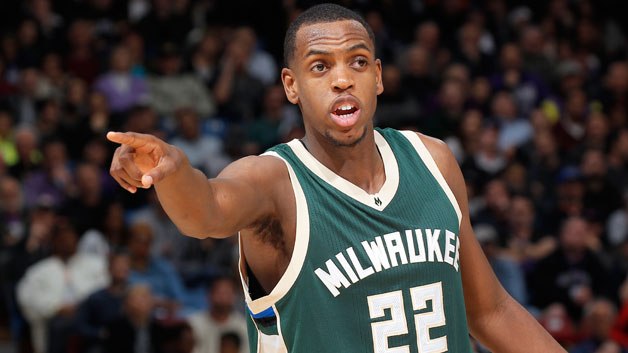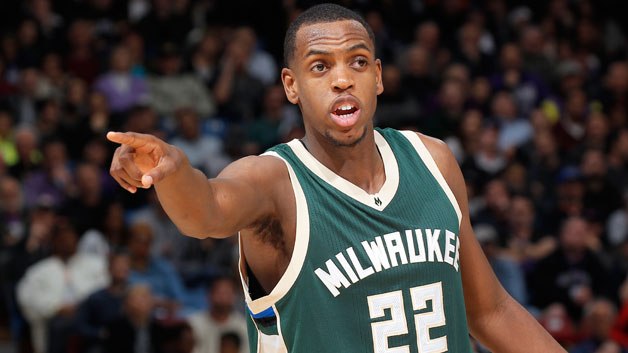 Bucks fans woke up to some very disheartening news this morning as the first real big injury for the 2016-17 season has already taken place. Bucks highly underrated small forward Khris Middleton will be out for 6 months with a torn hamstring.
Bucks guard Khris Middleton is expected to be sidelined for 6 months after suffering a torn hamstring in workouts: https://t.co/CE978irbnv

— ESPN (@espn) September 22, 2016
Middleton led the Bucks in points (18.2), minutes (36.1) and steals (1.7) in 2015-16 and has developed into a key cog for their future.
He apparently suffered the injury in pre-season workouts and the Bucks expect him to miss about 70 games this season. They are also reportedly on the market for a small forward.
This creates a very interesting dilemma for the Bucks as with no Middleton, the Bucks have very little depth currently on the wing outside of Jabari Parker. They will have Rashad Vaughn, Malcolm Brogdon and J.J. O'Brien as the remaining wing depth if they choose to play Giannis Antetokounmpo at point guard this season as planned. Considering they have Michael Carter-Williams and Matthew Dellavadova, they may be better suited to keep the Greek Freak at small forward.
This badly affects the Bucks playoff hopes. Is it worth it for them to give up a young asset or draft picks for a more established fill-in on the wing? Unfortunately there is tepid interest on Greg Monroe and Michael Carter-Williams on the market, neither player would seem to bring back much value in a trade.
It will be interesting to see if Milwaukee decides to make a move before the season.