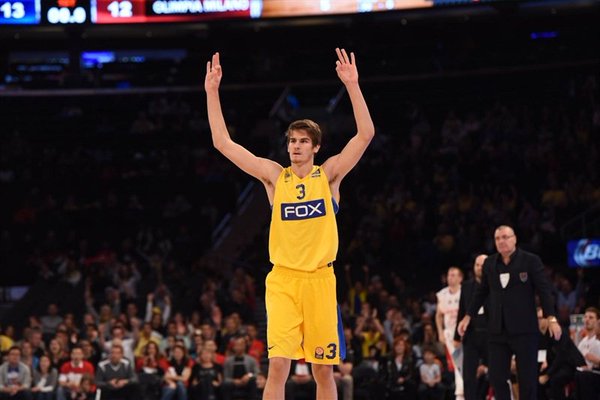 Most NBA mock drafts have Croatia's Dragan Bender going in the top five of this year's prospect pageant. Many also have him going at No. 3 to the Boston Celtics.
But certain teams, however, may not be so high on the 7'1″ 18-year-old, per Steve Kyler of Basketball Insiders:
I have not found a team that's in love with Bender… some teams have him outside the lottery on their board. https://t.co/Zm1Uzedvdc

— Steve Kyler (@stevekylerNBA) June 8, 2016
This should probably taken with some grain of salt. Teams that don't have lottery picks or already have their power forward-center rotations set can be more cavalier with their prospect rankings. They either don't need Bender or won't have the opportunity to draft him, so his place in the player pool before them doesn't actually matter.
The Celtics are different.
Owners of the No. 3 pick, their opinion of Dragan Bender matters. And, apparently, they don't have him atop their board either:
Bender not the top guy on Boston's board… they are very high on Jaylen Brown and Marquese Chriss https://t.co/LMhvbIaPIb

— Steve Kyler (@stevekylerNBA) June 3, 2016
We're going to assume this pecking order includes Brandon Ingram and Ben Simmons at one and two, though not necessarily in that order, followed by Jaylen Brown and Marquese Chriss. And if true, it'll be interesting to see where Bender ends up.
There always seems to be one prospect who slips down the draft board. Could Bender be it?
Or is this all a smokescreen, something we'll look back upon as a nonexistent obstacle for what is sure to be a top-five pick?