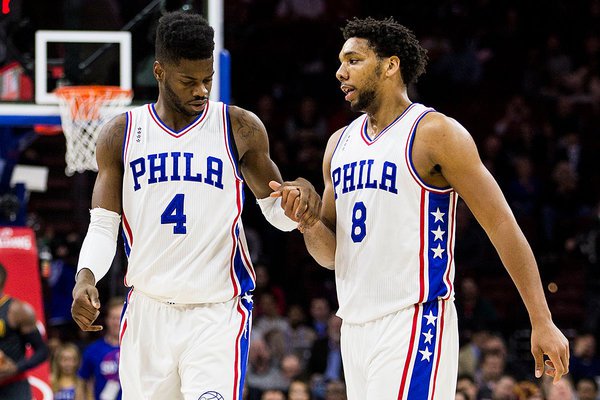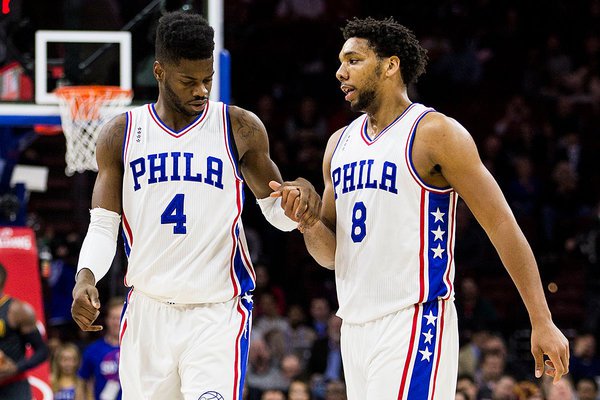 The Golden State Warriors and Cleveland Cavaliers will not be the only teams making headlines during the NBA Finals.
The Philadelphia 76ers and Atlanta Hawks are making sure of it.
According to The Vertical's Shams Charania, the two sides are talking about a potential Nerlens Noel-for-Jeff Teague swap:
Atlanta and Philadelphia are discussing a possible trade centered on Hawks guard Jeff Teague and 76ers center Nerlens Noel, league sources told The Vertical.

The sides have discussed the deal recently, but an agreement isn't imminent, sources said.
It's no surprise that the Sixers are looking to trade a big. They have too many as it is, and they may be adding the 6'10" Ben Simmons with the No. 1 overall pick in this year's draft.
Most expected them to aggressively shop last year's No. 3 pick Jahlil Okafor, so this could be a sign that the market for him is lukewarm to nonexistent. Or they could still be planning to deal him as well.
The Sixers could also see an opportunity to acquire a former All-Star point guard in Teague for a season. He will be an unrestricted free agent in 2017. Noel, meanwhile, is extension-eligible now and will be a restricted free agent next summer. Philly may be higher on dealing him before it needs to reinvest in his future.
It's not quite clear what acquiring Noel would mean for the Hawks. He certainly fits their defense-first mold, but with Paul Millsap and Tiago Splitter also on the roster, his arrival could spell Al Horford's departure.
This deal, of course, isn't done. Charania was very clear about that. There's no guarantee it goes through.
One thing, though, actually is clear: The Sixers are serious about breaking up their frontcourt logjam ahead of June 23's draft.