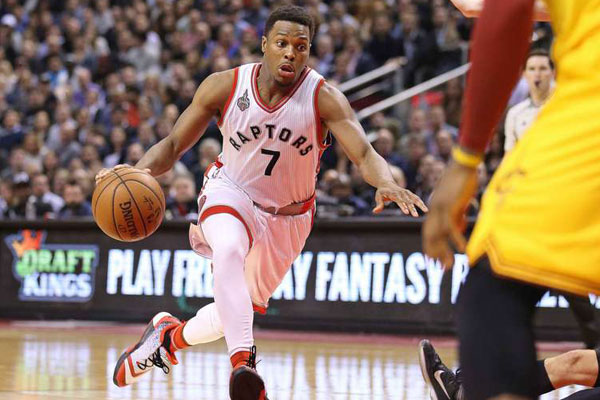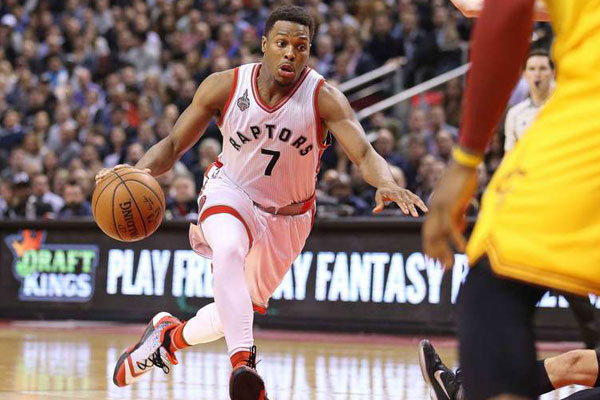 The love shared between the Toronto Raptors and their fans is real.
Kyle Lowry's letter to Raptors loyalists is just the latest evidence of this bond between city and team. He posted a letter on Twitter Thursday, thanking everyone for their support:
To Our Fans… pic.twitter.com/vwQxQ2NzsA

— Kyle Lowry (@Klow7) June 2, 2016
If you can't read that, For The Win was kind enough to transcribe it:
It still hasn't sunk in that it's over.

In October, I boarded a plane with my teammates for training camp with one goal in mind — to be the best team we could be and put ourselves in a position to win an NBA championship.

That mindset never changed, ever. Every single person connected to this team did what they could to try and make that happen … including you, our fans.

From Vancouver – to London – to every city where we proudly wore our jersey, I saw our fans. I always knew we were Canada's team, but damn … y'all came out with the love and support we needed. Together, we were disruptive. You made basketball fans around the world take notice.

For the second straight year you gave me the privilege of starting in the NBA All-Star Game. Being able to do so with DeMar … at home … well, it's an experience that will stay with us forever. The love you showed me is something I tried to reciprocate every time I hit the floor. From our opening game, to Jurassic Park, to the chants well after the final horn in Game 6 … you were heard.

Words alone will never be able to truly express the feelings I have for you.

Today, I'll take a moment to reflect on the positives – and there were many. I'm proud of what we accomplished, but like you, I'm not satisfied.
Truly a classy move by Lowry. And the Raptors' fans deserved this thank you.
Toronto made its first-ever Eastern Conference Finals appearance this season, even flirting for a while with the idea of beating the Cleveland Cavaliers by tying the series up at two games apiece. The Raptors lost, in two successive blowouts, but the exit didn't negate all their progress. They are on the map as a good-to-great basketball team. They have a foundation in place to remain super competitive in the Eastern Conference. They have a general manager in Masai Ujiri who will give the newly extended Dwane Casey the talent necessary to contend.
In reinventing themselves, the Raptors have sparked a movement in Canada. Basketball has never been considered a huge deal in Toronto, but it's quickly becoming a basketball town. The fans at Air Canada Centre are among the most loudest, vibrant in the NBA.
For as much as the Raptors' players and front office have done to reboot this franchise, the resulting bliss is the byproduct of a collective effort, between the team and its fans.