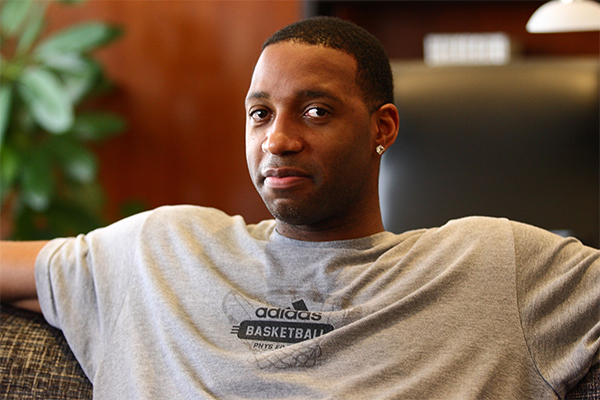 Steph Curry made history by becoming the very first unanimous MVP in NBA history. He was the scoring champ, shattered his own 3-point records, and led the Warriors to an NBA best 73-win season.
But not everyone is impressed. Tracy McGrady was on ESPN's "The Jump" and wasn't exactly oozing with praise for Curry. Rather, T-Mac feels that the fact that Curry is the first unanimous selection says more about the league than Curry.
Tracy McGrady says Steph Curry's unanimous MVP selection shows that the NBA is "watered-down" pic.twitter.com/EUnoNEZSha

— Kenny Ducey (@KennyDucey) May 10, 2016
In fairness to Tracy McGrady, he's entitled to not be in love with Steph Curry. It's OK not to agree with the unanimous selection. Saying something contrary to Curry shouldn't be a crime. But it is interesting that Jordan was never unanimously selected. Not even during the 72-10 season.