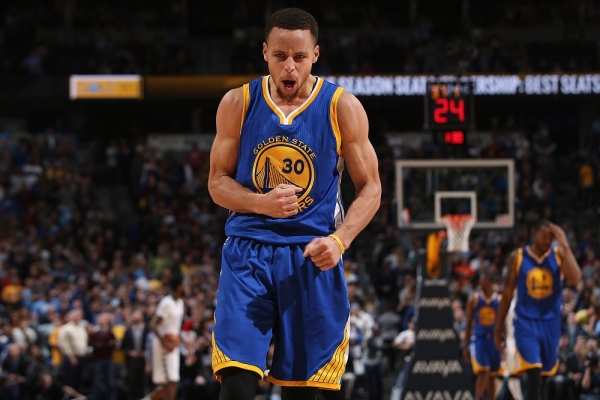 During the Golden State Warriors' Game 2 thrashing of the Oklahoma City Thunder at Oracle Arena on Wednesday night, two-time MVP Stephen Curry dove into the stands after a loose ball and reemerged with a right elbow knot that was, frankly, utterly disgusting.
Here's a look at the aftermath of said dive:
Steph Curry with the knot, boy! #GSWvsOKC (via @DamianTrillard) pic.twitter.com/HVGiaZYvmw

— Tas Melas (@TasMelas) May 19, 2016
Yeah, so, yuck.
As an aside, here's a look at Drake chilling on that yucky elbow knot:
Views, man. (h/t @DamianTrillard for original photo) pic.twitter.com/iPEx0iC7un

— Dan Favale (@danfavale) May 19, 2016
You would think that Curry, a righty, would be adversely impacted by such an eyesore. But he wasn't. He torched the Thunder for 17 points in the third quarter alone, turning a tightly contested game into another tale of Stephen Curry, The Man, Myth and Legendary Alien.
And if you were thinking that he wouldn't feel the ill-effects until later on, perhaps in advance of Game 3, you were wrong, per Anthony Slater of The Oklahoman:
Steph Curry with right elbow wrapped postgame: "Elbow is fine. Looks like it has a tennis ball on top, but doesn't affect range of motion."

— Anthony Slater (@anthonyVslater) May 19, 2016
There you have it. Curry has full range of motion in his right elbow.
Oklahoma City and its fans are free to plan their NBA Finals vacations accordingly.