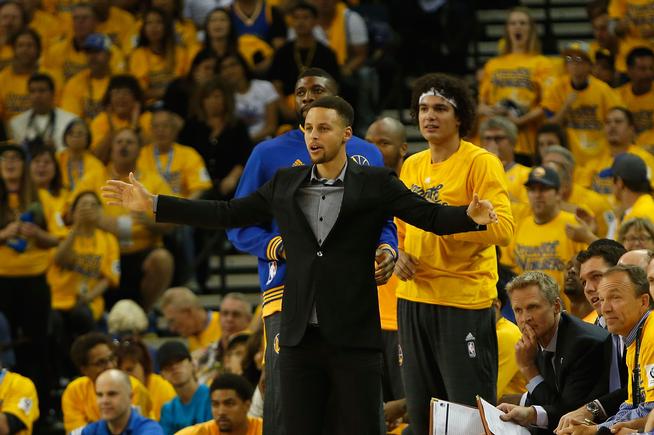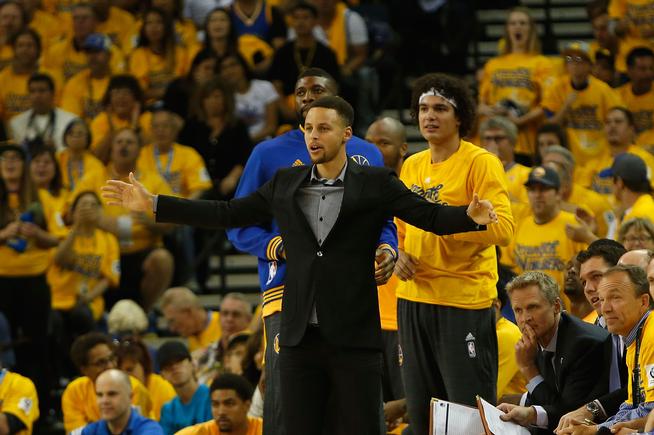 It became official Friday that despite Curry's belief and desire that he would make his playoff return in Game 3 of the Warriors 2nd round series against the Blazers he is being ruled out for the game.
Steph Curry is OUT for Saturday's Game 3 vs Trail Blazers, Steve Kerr tells @dpshow. pic.twitter.com/R7safNbG0C

— SportsCenter (@SportsCenter) May 6, 2016
He has missed the past three postseason games after spraining his MCL in his right knee in the 2nd quarter of the Warriors Game 4 victory over the Houston Rockets 12 days ago.
Steph Curry himself said that his chances to play in Game 3 were "pretty good" on Tuesday and it appeared that he was headed for an early return from his MCL injury.
He has yet to participate in even 3-on-3 in practice and it appears the Warriors are being very cautious with Curry, as they should, and have the luxury to do so being up 2-0 in their 2nd round series.
Curry's next chance to play with be Game 4 Monday evening.
It is a delicate balance for the Warriors to manage resting Curry so he is completely healthy before his return and allowing him to play in this Portland series to get his legs under him and some of his rhythm back before a western conference finals showdown with the San Antonio Spurs or Oklahoma City Thunder.
Steph Curry's health and level of effectiveness has an enormous impact on who will win the NBA title this postseason and in my opinion the only way the Warriors will repeat is if he returns to his regular season form which is no guarantee.