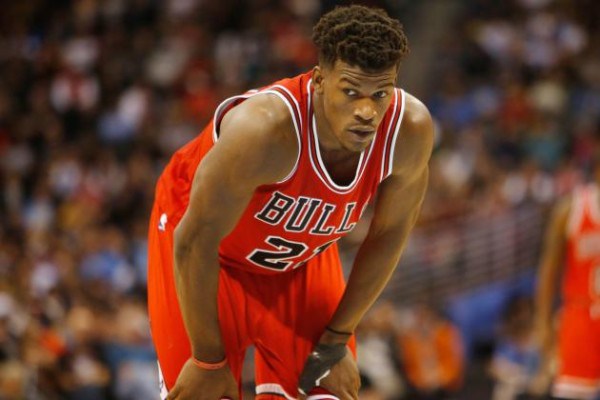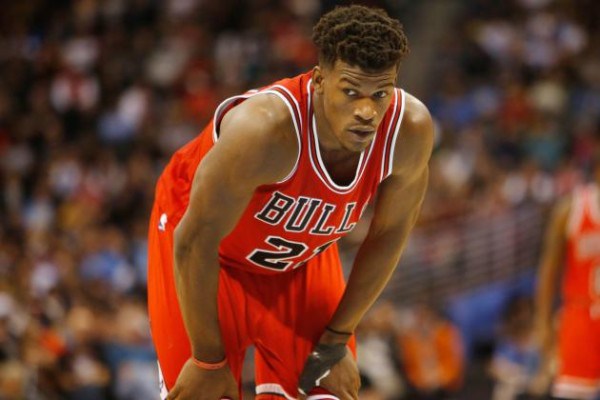 Are you an NBA general manager interested in trading for Jimmy Butler?
Good news: The Chicago Bulls will listen to your offer.
Bad news: They just don't plan on accepting it.
From CSNNE.com's A. Sherrod Blakely:
A league source tells CSNNE.com that the Bulls, while still open to listening to offers for Butler, are telling teams that are inquiring about his availability that their plan for now is to keep him in the fold.

And while there was some thought that a top-3 pick coupled with a few decent players might be enough to entice the Bulls to pull the trigger on a deal to trade Butler, CSNNE.com has been told such an offer would have to include at least one "legitimate, NBA starter" for the Bulls to even possibly consider trading him.

"And that might be a stretch," the source indicated.
This kind of feels like a negotiating ploy by the Bulls. You don't tell teams you'll listen to offers if your intent is to turn them down; you do that to drum up the price tag.
Sure, the Bulls could be playing the "No player is untouchable" card. But this feels different. Their core is stale. They have an inexperienced NBA head coach at the helm. Derrick Rose's contract is coming off the books next season. Both Pau Gasol (player option) and Joakim Noah could bolt in free agency. This seems like a perfect time to start a thorough rebuild.
And Jimmy Butler, 26, at that age where he may not be able to headline an extensive project. He could be 30, or older, and on the back end of his prime by the time it's finished. On the flip side, he's still pretty young and locked up through at least 2019, on a deal that was signed before the salary-cap explosion. It's perfectly reasonable for the Bulls to demand a hefty price in exchange for his services.
And it appears that's what they're doing—not taking him off the chopping block, not deeming him untouchable, just ensuring that whatever they get in return allows them to win the post-trade press conference, and then some.