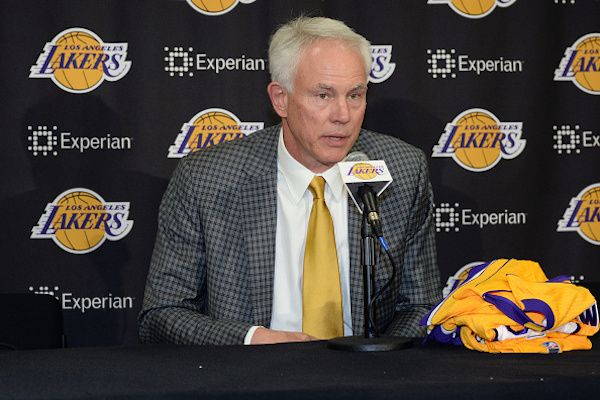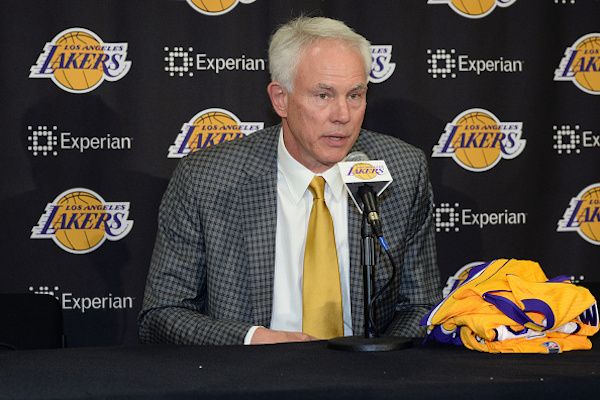 Think the Los Angeles Lakers' decision to hire Luke Walton, a rookie head coach, to replace Byron Scott means they're ready to rebuild methodically and with patience?
Think again.
Fox Sports' Colin Cowherd has heard from "two separate sources" that the Lakers will flip their draft selection, even if they're awarded the No. 1 prospect, for proven talent that can help the team win now:
"I've been told by 2 separate sources — even if the Lakers get the No. 1 pick, they're trading it." – @ColinCowherdhttps://t.co/kHG6mV9TPP

— Herd w/Colin Cowherd (@TheHerd) May 3, 2016
If true, this is a bad idea. It's a damaging form of thinking. The Lakers cannot continue chasing this overnight rebuild that relies on mortgaging future assets for more established players via trades and free agency. They have a legitimate young core in Julius Randle, D'Angelo Russell and Jordan Clarkson (restricted free agent). They should be building around them, adding their top-three pick to that well of talent.
Plus, even if there was a summer in which the Lakers could justify pursuing an instant coup, this forthcoming one isn't it. They aren't going to poach Kevin Durant and LeBron James. And beyond them, there aren't any franchise saviors available. There is plenty of high end talent that can drum up your win total, but the Lakers won't be contending for any championship by maxing out, say, DeMar DeRozan and Hassan Whiteside.
All of this, of course, is early stage conjecture. The NBA draft is still more than a month and a half away, giving the Lakers plenty of time to change their minds post-lottery. And, assuming this report reflects their current mental state, they absolutely need to change their minds.