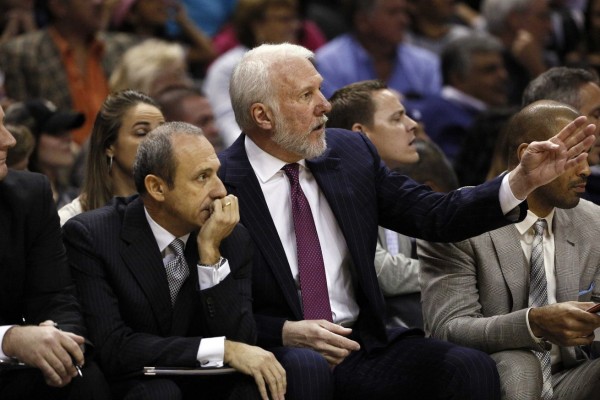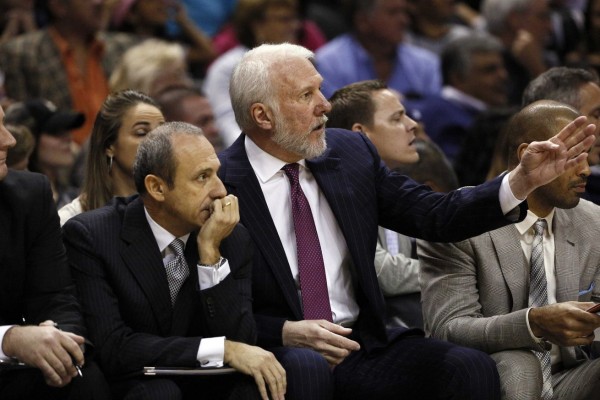 If you're wondering what an extensive NBA head coaching search looks like in 2016, just keep refreshing a "Sacramento Kings head coach rumors" Google search.
The Kings have been linked to no less than 5 million candidates, give or take a few. They have, by all measures, left no stone unturned. And that now includes any stones residing in San Antonio, per ESPN.com's Marc Stein:
ESPN sources say the Kings have secured permission to interview Spurs assistants Ettore Messina and James Borrego for their coaching vacancy

— Marc Stein (@ESPNSteinLine) May 4, 2016
Admittedly, I'm a fan of pillaging the San Antonio Spurs' assistant coaching ranks. James Borrego and Ettore Messina have been instrumental in helping the Spurs maintain their standard of excellence. Why not interview both of them?
In fact, why stop there?
Becky Hammon and Ime Udoka should get some face time with the Kings' brass, too. They are both schooled in the Spurs' way of life. So, I mean, why not? The Kings are interviewing just about everyone else anyway. You might even get a sit-down with management if you play your cards right.
As for whether this is a good thing, well, we don't know.
Extensive coaching searches most definitely don't seem like a bad thing, that's for sure. Sacramento is essentially arming itself with as much information as possible, and more information cannot be considered detrimental.
It's what the Kings plan on doing with all this information that incites (justified) cause for concern.