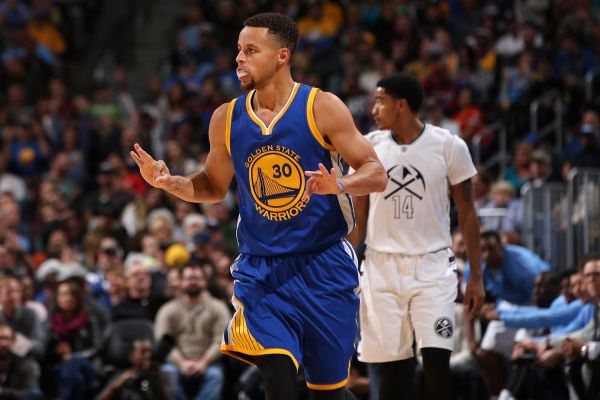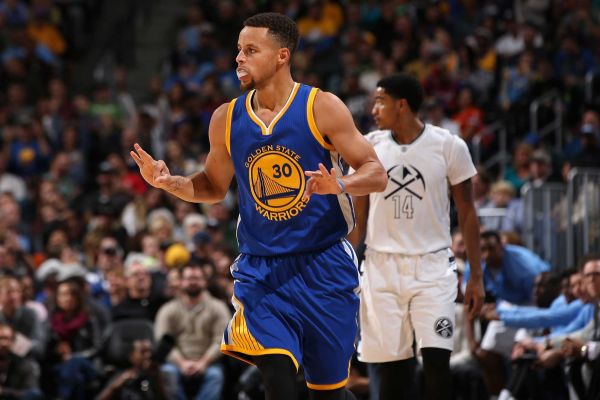 Should the Oklahoma City Thunder pull off the unthinkable and squeak past the Golden State Warriors to reach the NBA Finals, their success, while incredibly impressive, might come with an asterisk.
Because they'll have beaten a humanized Stephen Curry.
The two-time MVP is playing through this series despite, apparently, favoring the right knee he injured in the first round against the Houston Rockets, according to The Vertical's Adrian Wojnarowski:
Curry has been a shell of himself – missing shots, throwing away passes, losing his dribble and completely unable to prove that there's Curry-esque agility in that knee. "He's playing at 70 percent, at best," a source close to Curry told The Vertical. Curry refuses to make excuses, but privately the Thunder see something – no explosion, no ability to make the bigs switching onto him pay a price. Nineteen points on 20 shots Tuesday night bore no resemblance to the two-time NBA Most Valuable Player.
Well, that explains a lot.
All series, with the exception of Game 2, we have been waiting for Stephen Curry to explode, but to no avail. He is shooting 13-of-37 from the field, including 5-of-21 from three-point range, over his last two performances, and you can just tell from the way he's moving, both with and without the ball, that something isn't right.
There is also the elbow injury he suffered during Game 2 to consider. Though Curry maintained he was fine afterward, the heat of the moment could have inoculated him against any serious pain. That welt on his shooting elbow could be impacting his motion, potentially explaining why he is playing so poorly at the moment.
The Thunder, of course, are no stranger to postseason injuries. Every playoff push since their NBA Finals appearance in 2012 has been compromised by regular-season and postseason absences. So we will not be able to use this as an excuse on behalf of the Warriors should Oklahoma City win.
It is, however, something to keep in mind before overreacting to Golden State's hole and likely elimination. The Warriors as currently constructed aren't done; this year just might not be their year.