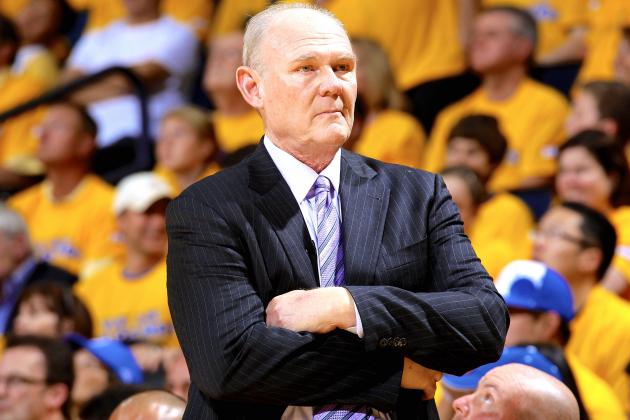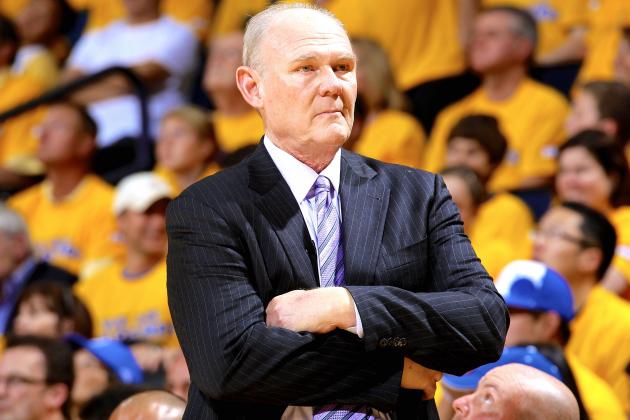 It seems as though the never ending bizarre and tenuous employment of George Karl with the Sacramento Kings is finally reaching its bitter end.
According to the Sacramento Bee, the Kings are expected to fire George Karl once and for all Thursday morning after he coaches his final game against the Rockets tonight.
THIS JUST IN: Kings are planning to fire coach George Karl on Thursday after the season ends. (via @sacbee_news) pic.twitter.com/fHuKf2eSgc

— SportsCenter (@SportsCenter) April 13, 2016
George Karl and the Kings are 33-48 this season and will miss the postseason for the 10th straight year. Karl has been nearly fired at least twice in the past calendar year and has never been very well liked by his team or the Kings management, but has somehow managed to stay employed until now.
Karl and Cousins have had public run ins on more than a few occasions and Cousins has tweeted out some cryptic messages for his distaste of Karl (doesn't Cousins have a distaste for everybody? Except Omri Casspi apparently)
Karl is 44-67 as coach of the Sacramento Kings and has a 1175-823 career NBA head coaching record in his 27 seasons as a head coach for the Sonics, Bucks, Nuggets, Kings and Cavaliers.
It feels like this will be Karl's last stint as an NBA head coach.
Moving on from George Karl and the constant cloud over his head is a good move for the Kings and I believe they should rid themselves of all their demons before moving to a new arena in 2016-17, including their 6'11 270 pound demon by the name of DeMarcus Cousins.