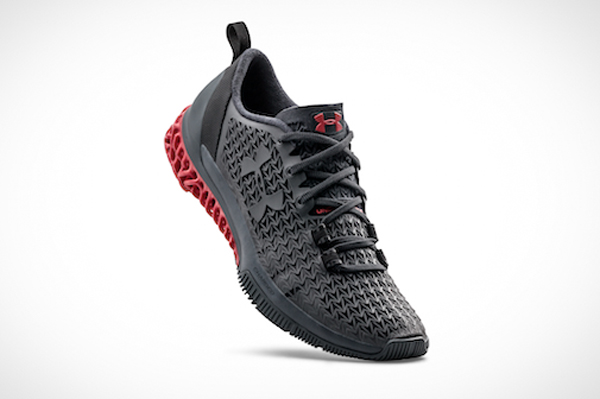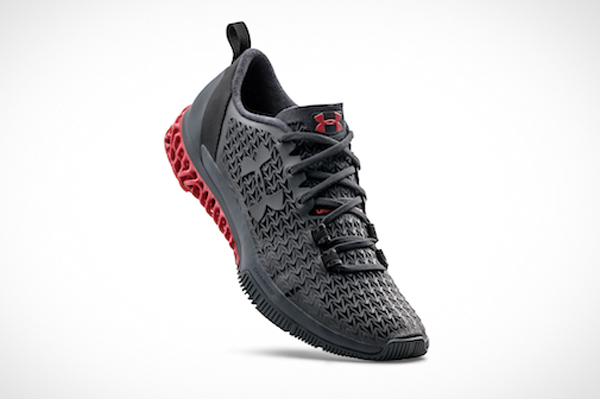 Today, the Brand introduced its first-ever 3D printed performance trainer, the UA Architech. The UA Architech is a 360-degree performance training shoe that features a functional 3D printed midsole and 3D ClutchFit auxetic upper design that creates a "super-hybrid" trainer. This performance trainer provides athletes with the ultimate stability and cushioning to take on the most intense workouts.
The UA Architech is the solution to a challenge. How can we provide a training shoe that supports athletes through a variety of exercises and workouts in the gym without having to change their shoes? The answer was the result of a two-year research and development process where the UA Innovation Team studied geometric shapes, materials, and structures to create a unique yet functional midsole design. The final structure, consisting of an interlaced lattice design, can only be created through a proprietary 3D printing process.
The innovative 3D printed midsole was combined with a flow-molded 3D ClutchFit auxetic upper to provide athletes with a shoe that not only gives a locked-in, supportive feel, but also flexes and moves with the foot to provide a Zero Distractions experience. Add in the Brand's unparalleled Charged Cushioning underfoot for responsiveness and comfort, and a thin rubber outsole for traction and you have Under Armour's most elite performance trainer, the UA Architech.
The best part… the UA Architech will be available as a limited edition offering to consumers on March 18 on UA.com and Under Armour's Baltimore Brand House location. The shoe, which will retail for $299.99, will be the first 3D printed performance trainer available to consumers. Printed in Baltimore at Under Armour's state-of-the-art Innovation Lab, 96 pairs—a nod to the year UA was founded, 1996— will be available to consumers.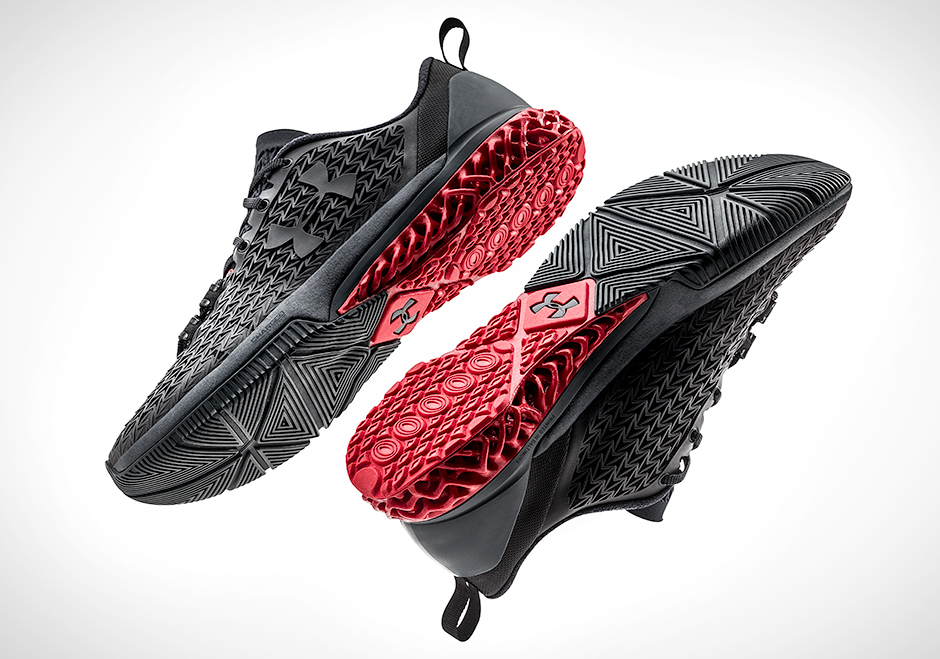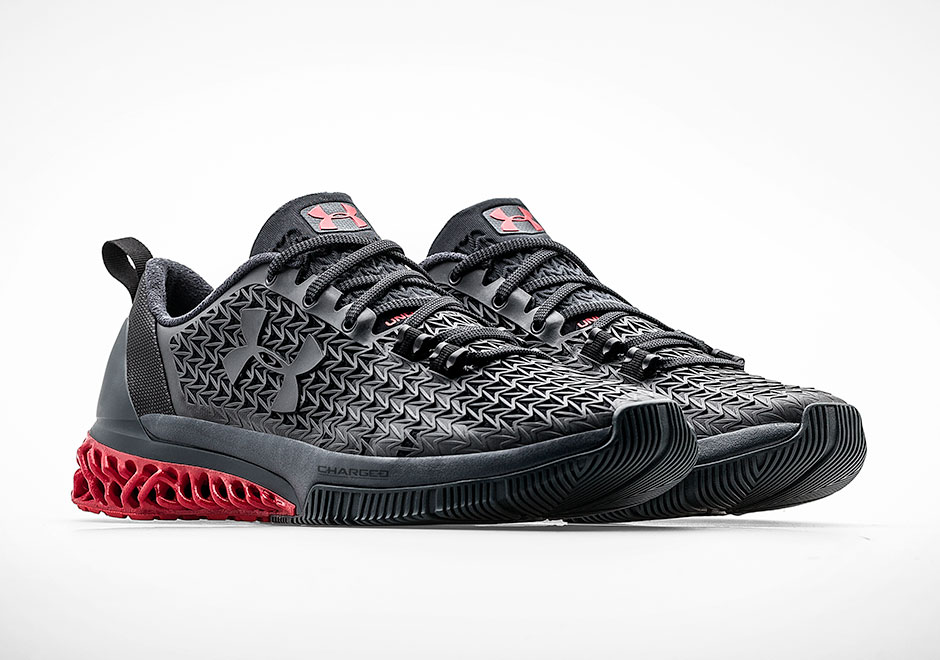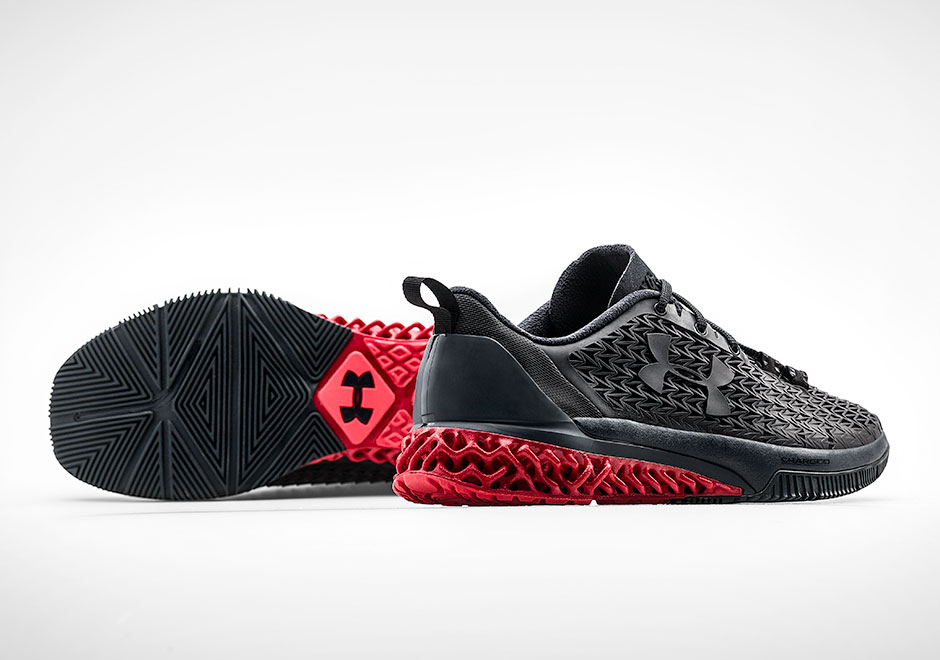 [Source UA Creates First 3D Printed Shoe]