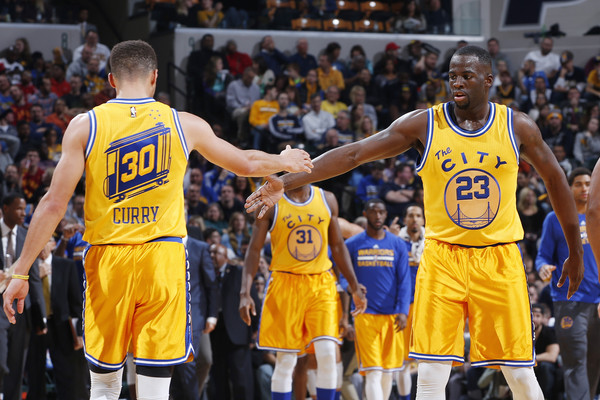 Will the Golden State Warriors be making a move at the NBA's trade deadline?
LOL.
Oh, you're serious?
Well, then here's general manager Bob Myers on the teams plans, per Diamond Leung of the Bay Area News Group:
Bob Myers to 95.7 The Game on trade deadline "It'd have to be something unbelievable to really mess w the chem & the personnel on the team."

— Diamond Leung (@diamond83) February 10, 2016
Duh. Times infinity.
There are people, including yours truly, who have reservations about the Warriors potentially pursuing Kevin Durant this summer. So why on hell would they mess with a roster, a culture, a juggernaut that is primed to win 75 or 76 games and repeat as champions?
They wouldn't?
And they're not going to.
The Minnesota Timberwolves could offer to trade Karl-Anthony Towns in exchange for Jason Thompson, and at this point, I'm not entirely sure the Warriors should—or even would—say yes.