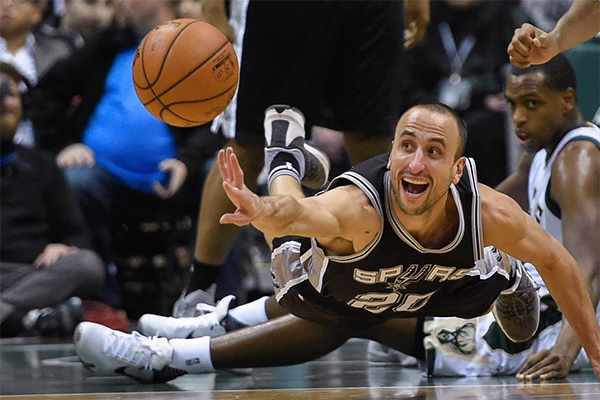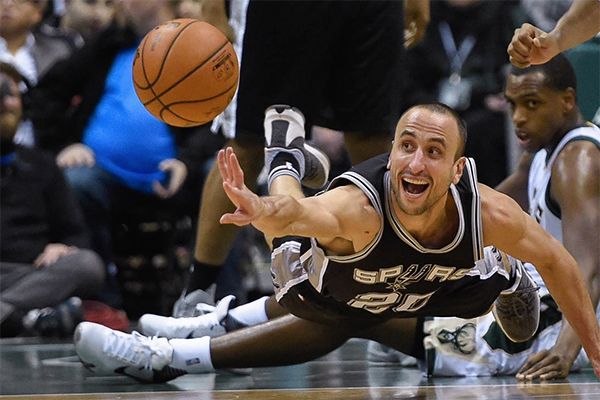 Manu Ginobili, 38, has seen better days.
Much better days.
Way better, less painful days.
After having surgery to repair a "testicular injury," the San Antonio Spurs guard is expected to miss at least one month of action. Here's the team's full announcement, courtesy of CBS Sports:
Manu Ginobili underwent surgery earlier today in San Antonio after suffering a testicular injury in last night's Spurs-Pelicans game. Ginobili, who is out indefinitely, will be sidelined for at least one month.
The NBA provided a clip of the play on which Ginobili injured himself:
Ouch … pic.twitter.com/XOIQ3gYzcz

— NBA.com (@NBAcom) February 4, 2016
Ouch indeed.
Don't worry, though. Manu is doing OK:
It wasn't my best day, but the surgery went well. Almost ready to go back home and start the recovery process. Thanks! ?

— Manu Ginobili (@manuginobili) February 5, 2016
This is a loss for the Spurs, a real loss, make no mistake. Ginobili spearheads the best second unit in basketball and is still extremely dangerous as a shooter, playmaker and driver in measured dose. He has the third-highest net rating among Spurs to play at least 125 minutes, according to NBA.com, putting him above LaMarcus Aldridge, Kawhi Leonard and Tony Parker—everyone not named Tim Duncan and Patty Mills, really.
Jonathan Simmons figures to get more burn with Ginobili on the sidelines. He has established himself as the Spurs' best in-game dunker, is a willing passer and defender and is shooting nearly 43 percent from beyond the arc. San Antonio, in all likelihood, will seamlessly integrate him into the everyday rotation without issue, never once faltering without Ginobili, even though he's super important.
Why exactly?
Because the Spurs, as always, are gonna Spurs.