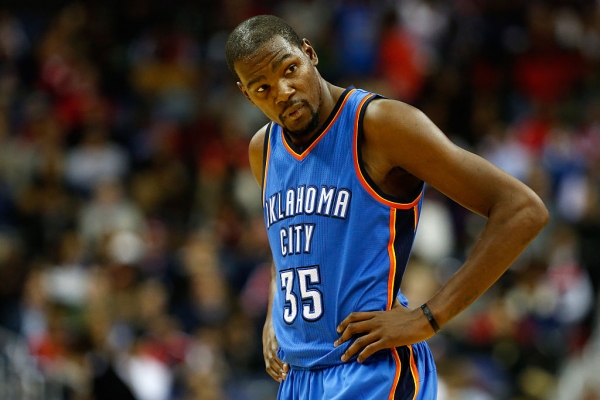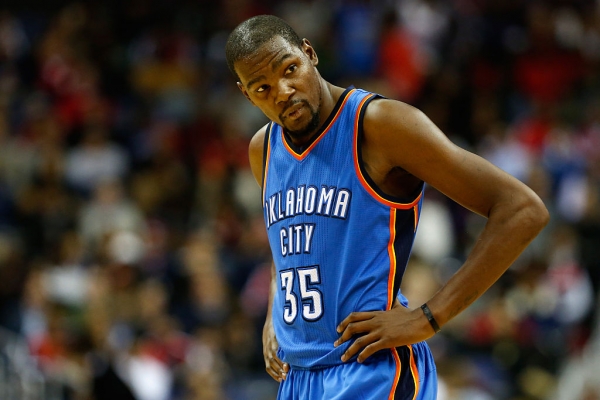 Every so often, as in a few times per game, Kevin Durant likes to remind us that he is still ridiculous.
So, against the Cleveland Cavaliers on Thursday night, the Oklahoma City Thunder superstar reminded us that he was still ridiculous—by hitting a one-handed reverse layup from behind the basket.
No, seriously, he did this:
Um, yeah, 7-footers aren't supposed to be able to do this—like, any of it. The fake-out of Richard Jefferson. The handle. The ball control as he takes flight. The soft touch at the rim while under duress.
All of it is just insane.
Then again, Kevin Durant is just insane.
His Thunder would go on to blow a 12-point lead and fall to LeBron James' Cavaliers 104-100, but at least he, along with the rest of us, will always have this layup—this beautiful, unconventional, impossible layup.