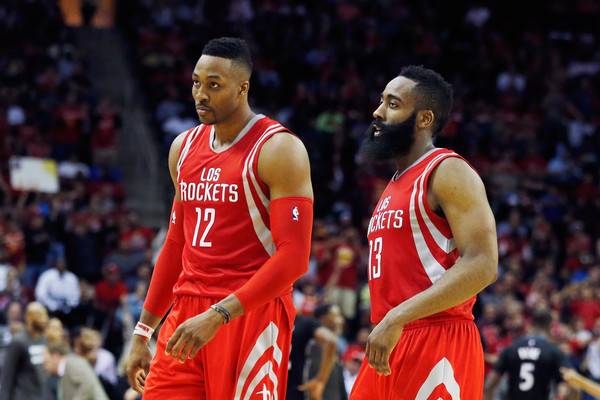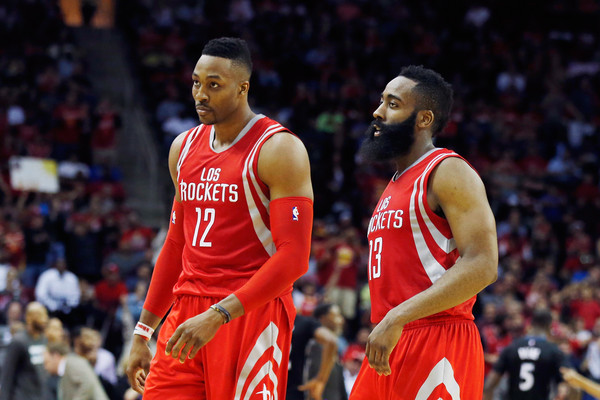 Dwight Howard has already torched bridges with the Los Angeles Lakers and Orlando Magic, and he may now be ready to set another one ablaze.
The Houston Rockets superstar is, according to Sheridan Hoops' Chris Sheridan (h/t Bleacher Report), reportedly unhappy with fellow Houston Rockets superstar James Harden:
Dwight Howard is extremely unhappy in Houston playing second fiddle to alpha dog James Harden, multiple league sources tell SheridanHoops.com. And with the Rockets underachieving more than any NBA team, look for them to try to move Howard later this season."

Sheridan goes on to note in an accompanying that Howard won't be satisfied with any team that doesn't count him as the most important player and No. 1 option.
Calvin Watkins of ESPN.com, though, added this:
A source on Dwight Howard being unhappy: "Everybody is unhappy."

— Calvin Watkins (@calvinwatkins) December 15, 2015
The above rings especially true. Crap happens when the going is tough. Things get said behind closed to doors out of frustration to people of supposed confidence. Those comments get passed along, sometimes through multiple channels, and are often misrepresented or taken entirely out of context.
Not to say that's what is happening here. But it's worth noting that after being obliterated by the Sacramento Kings on Tuesday night, the Rockets are once again two games under .500 and remain on the outside listening on the Western Conference's title conversation. If the team turns things arounds and starts winning, the Howard rumor mill will cease churning out these tidbits.
Until then, though, buckle up. Howard is no stranger to controversy, and this most certainly won't be the last we here of his purported happiness—even if, true or not, it really doesn't matter because Howard is on the wrong side of 30 with a player option for next season, making him a flight risk and, therefore, of little appeal to any NBA buyers.