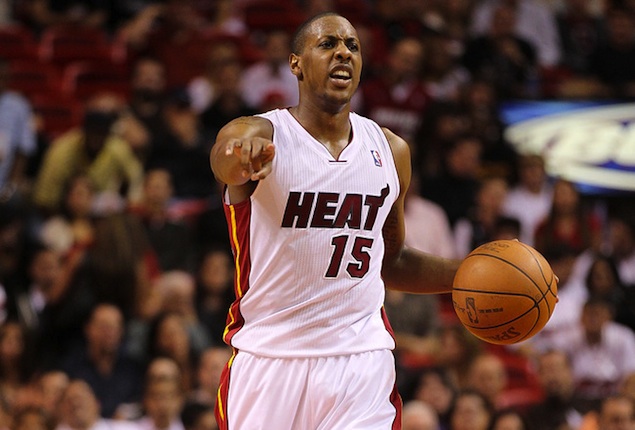 It has been talked about for more than a year now, but it finally appears as if Mario Chalmers' days with the Miami Heat are no longer. Chalmers, along with James Ennis, is being dealt to the Memphis Grizzlies for Beno Udrih and Jarnell Stokes.
The Grizzlies will send guard Beno Udrih, forward Jarnell Stokes and a second-round pick to the Heat, league sources said.

The teams have scheduled a trade call with the NBA office on Tuesday to finalize the deal, a league source said.
This deal is taking place for two reasons: 1) Chalmers no longer fits into the Heat's future plans, and 2) the deal saves Miami $2.5 million in salary this season and $6 million in luxury tax payments. The latter was probably the more compelling reason to move him.
Miami's "glory days" with LeBron weren't that long ago, but if you walk through that locker room now, you won't see that many familiar faces from those days.
H/T: yahoo