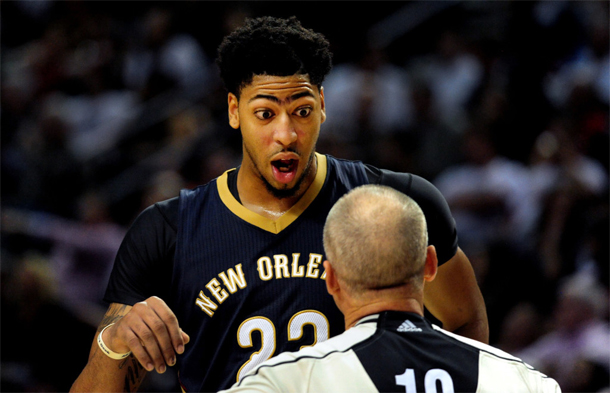 After a strong finish to the 2014-15 NBA season including a huge win over the defending champion Spurs on the final night of the season to clinch The Brow's first playoff berth, the Pelicans came into this season with high expectations.
Many NBA prognosticators (including myself) pegged Anthony Davis as the league MVP for this season and expected the Pelicans to win 50 games and enter the top-tier in the Western Conference.
Instead the 2015-16 season has began as a nightmare for the Pelicans as they have started 0-6 while giving up 114 points per contest and have been outscored by 12 point per game.
Injuries to Tyreke Evans, Omer Asik and Alexis Ajinca and a minutes restricition for a recovering Jrue Holiday have hampered them but there are clearly larger issues for this Pelicans team.
They have the league's worst defense surrendering 114.2 points per game, they are 29th in defensive rebounding, 29th in opponent field goal percentage and 30th in opponent three point percentage.
It sounds like an overreaction on the surface, but the Pelicans have created a hug hole for themselves trying to make the postseason in the West and the odds in their favor according to Marc Stein of ESPN:
Last 0-6 team to make the NBA playoffs in the West: Phoenix in 1996-97. Last 0-6 team to make the NBA playoffs period: Chicago in 2004-05

— Marc Stein (@ESPNSteinLine) November 9, 2015
The Thunder weren't able to recover from a rash of injuries and 5-13 start to the season to make the postseason as they lost the tiebreaker for the 8th seed to this very Pelicans team.
Anthony Davis will have to play at an MVP level for the rest of the season and raise the play of his teammates in order to being playing in Late April once again.