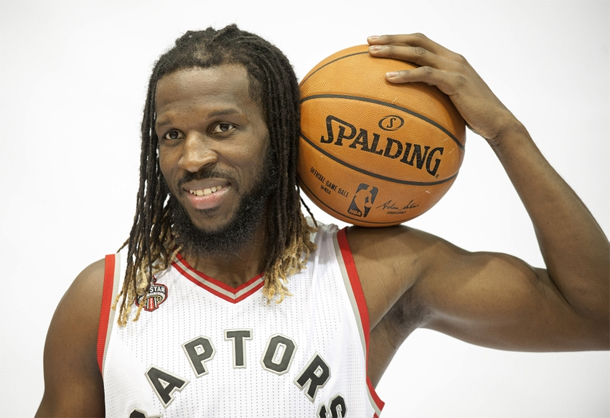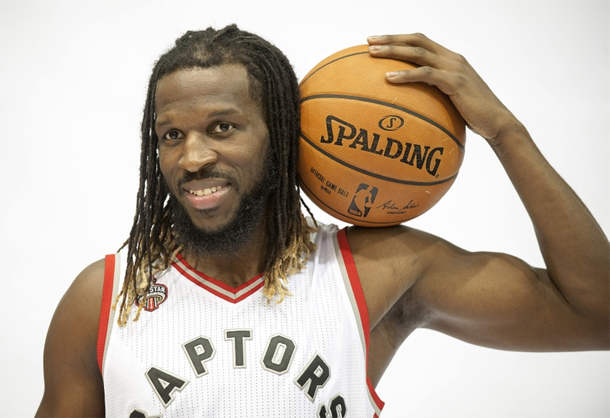 It's not all that hard to figure out why DeMarre Carroll signed with the Toronto Raptors.
It had to be because they offered him the most money ($60 million), right?
Possibly. But it also could have been because they were the first ones to offer him any money at all.
Carroll took some time to talk about his path through the NBA, including free agency, with Basketball Insiders' Alex Kennedy, and he opened up a little bit about his offseason process, revealing that Toronto was the first team to come calling last July:
That's why the veteran forward was one of the first players to come off of the board this past offseason, agreeing to a four-year deal worth $60 million with the Toronto Raptors on the first day of free agency. Rather than draw things out, Carroll zeroed in on Toronto very quickly.

"It was short and sweet," Carroll told Basketball Insiders. "I got married, like, three days before free agency so as soon as it started, I wanted [the process] to be short and sweet. My agent knew that. We had a list of six or seven teams that we were truly interested in and we kind of ran with that.

"I think Toronto was the first team to show up at my door and they made the best impression. The first impression is sometimes the best impression, and I felt like they made the best impression. They [made sense] with what I wanted to do and where I wanted to go, being a key part of an organization, and that's why I went with Toronto."
Something tells me the money, which made Carroll the Raptors' highest paid player this season, also had something to do it.
You have to wonder if we would be here right now, talking about Carroll's move to Toronto, if the Atlanta Hawks had owned his Bird rights. They were essentially forced to choose between re-signing Carroll or Paul Millsap, since both players were working off two-year deals they signed as free agents, and it takes three years for a team to gain Bird rights.
Without those rights, a team cannot go over the salary cap to re-sign its own players. So if the Hawks wanted to keep Carroll, like really keep Carroll, they would've needed to bid farewell to Millsap or sell off some of their other incumbent players, neither of which is an especially appealing route. They elected to retain Millsap, of course, a justifiable decision give how many other wings they had on the roster, as well as the fact that Millsap, in the most fundamental sense, is more difficult to replace as a versatile big man capable of playing and defending three positions.
Things worked out for Carroll anyway. He was able to capitalize on the NBA's salary-cap boom before it actually took effect while remaining a key part of the future for an Eastern Conference contender.
Though it's still early, the Raptors are more balanced than they were last season, deploying a top-10 offense and defense, and are still in line to win the Atlantic Division and challenge Atlanta for the second-best record in the not-so-mighty East.