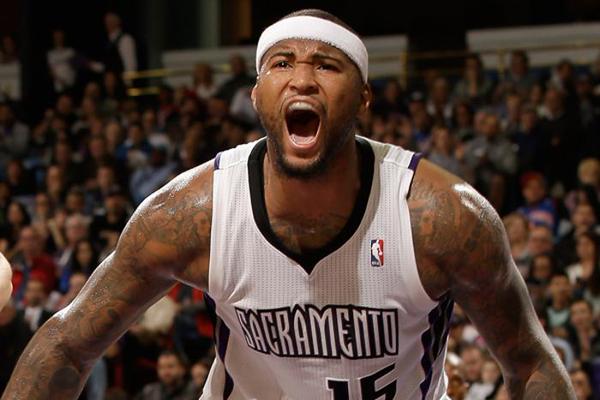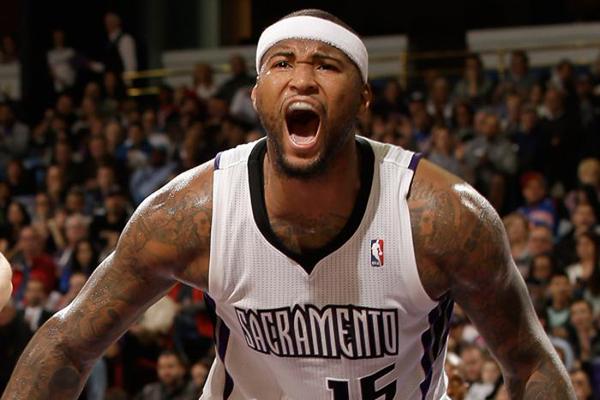 Don't you dare tether DeMarcus Cousins to one position.
Clearly, he's a multipositional bastion, a versatile and venomous NBA superstar that can play any spot he wants to.
Allow me to explain. Rather, allow Cousins himself to explain, per the Sacramento Bee's Jason Jones (h/t CBS Sports):
"I don't really consider myself a center," Cousins said. "I'm just a basketball player. There's so much I can do on the floor. People get stuck on the word 'center,' 'big man' and (are) kind of ignorant to the situation. I can't really worry about that. I just go out there and do my job."

And like anyone else, when there are changes to the job, there is an adjustment.

"It's weird kind of floating out there," Cousins said. "It's a different thing, but I know it's going to help the team, too. It's just something I've got to adjust to and get used to."
That's some top-notch self-contradiction.
Look, Cousins has never been pigeonholed to the stringent stereotype of a post player. He can pass and has some perimeter range. But he seldom has played anything other than center during his five-year career. Basketball-Reference's play-by-play data won't even measure the amount of time he's spent outside the 5 position; it's such a negligible amount that their database says he's played 100 percent of his career minutes at the center position. The numbers for this topic specifically are a little more nuanced over at 82games.com. Yet, even according to their metrics, he spent less than one percent of his total floor time at anywhere other than center last year.
Positional designations are becoming increasingly meaningless, but Cousins, in the most fundamental sense of the term, is a center. It's the advancement of George Karl's offense, as well as the introduction of rookie Willie Cauley-Stein, that suggests Cousins will be forced to evolve into something more than just a versatile center.
Cauley-Stein plays Cousins' position. He flashed a jumper at pre-draft workouts, but he didn't attempt a single three-pointer at Kentucky. If the Kings intend on playing him extensively, and if they are bent on playing both he and Cousins extensively together, one will need to hang tough on the perimeter extensively.
Today's power forwards are floor spacers. They shoot three-pointers, as Cousins has started to do during the preseason. And while it's unlikely the Kings expect Cousins to morph into a three-point-chucking marksman, they, for the sake of the talent around him (most notably WCS), do need him to be much more than just a center.