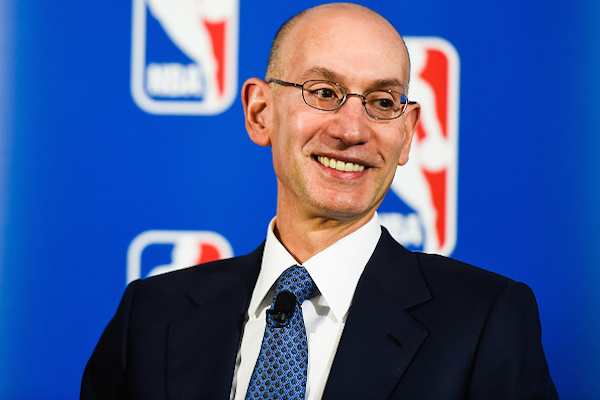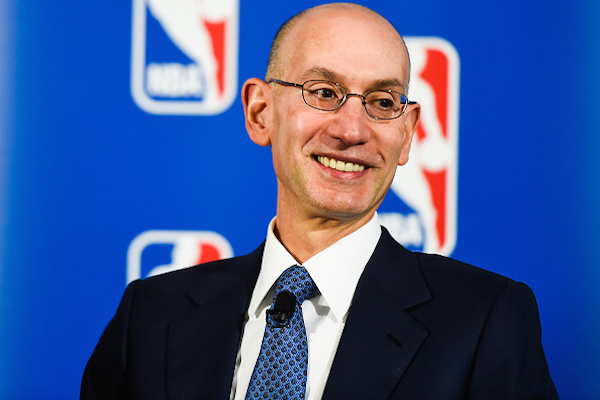 The NBA has long since outgrown its divisions, and it's starting to show.
Though there are still divisions, the first step in marginalizing, if not eradicating, them will begin next year when the seeding of conference playoff teams is decided by record. Kurt Helin of ProBasketballTalk was the first to bring confirmation:
It's official: NBA owners voted to seed playoff teams by record, regardless of division standings. The top 8 teams in the top 8 slots.

— Kurt Helin (@basketballtalk) September 8, 2015
Marc J. Spears of Yahoo Sports passed along further details:
NBA to seed conference playoff teams by record. pic.twitter.com/ich3jRh5yV

— Marc J. Spears (@SpearsNBAYahoo) September 8, 2015
Division winners were previously guaranteed a top-four playoff slot, though they weren't assured of home-court advantage. Basically, under the old rules, the perks of winning your division meant avoiding a first-round matchup with one of the top-three seeds, in addition to potential home-court advantage.
If we apply the new playoff format to last year's field, we don't see many changes. Nothing would have happened to the Eastern Conference's power structure, while the Western Conference would have seen the fourth-seeded Blazers drop to sixth, allowing the Spurs to move up to fifth and the Grizzlies to take over fourth.
It's a subtle difference, one that, in all likelihood, won't often change the makeup of conference playoff pictures. Division winners are no longer assured of a playoff spots at all, but it's not often you see a division that, even under these rules, isn't fit to field at least one postseason outfit.
The advantages are in the round-by-round match-ups. Had these guidelines taken effect last year, that epic head-to-head, Finals-worthy bout between the Spurs and Clippers wouldn't have taken place in the first round. The Spurs would have matched up against the Grizzlies, and the Clippers would have waged battle with the Blazers.
Sure, it does mean the Clippers and Spurs wouldn't have met before the Western Conference Finals, but more important than preserving that match-ups availability is ensuring a team with a better regular-season record doesn't face a more harrowing opponent, just because it didn't win its division.
Eventually, one has to believe this latest change will lead to a conference-less NBA—or at least one that sends the top 16 teams to the playoffs, regardless of where they play. That's the truly impactful overhaul many of us our waiting on, for it insures the NBA against Eastern Conference ineptitude.
Not only would it change the matchups, but, when applied to last season, it allows a team like the Thunder, that won 45 games, to make the postseason over a squad like the Nets, that won 38.
That change will come later, if it comes at all. For now, the NBA is taking a step in the right direction by devaluing divisions.
Bravo, NBA. Bravo.