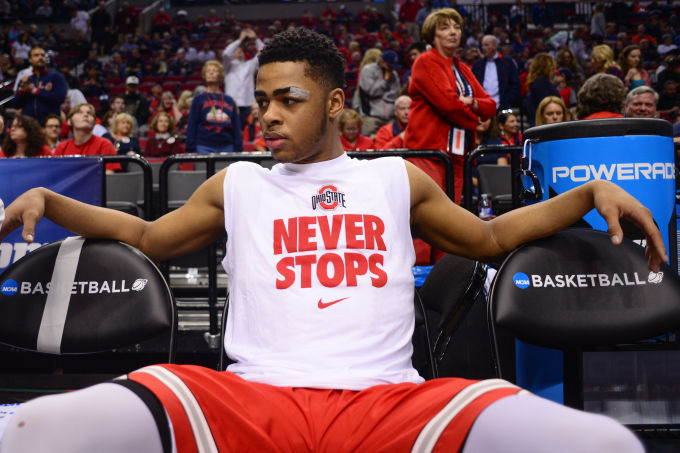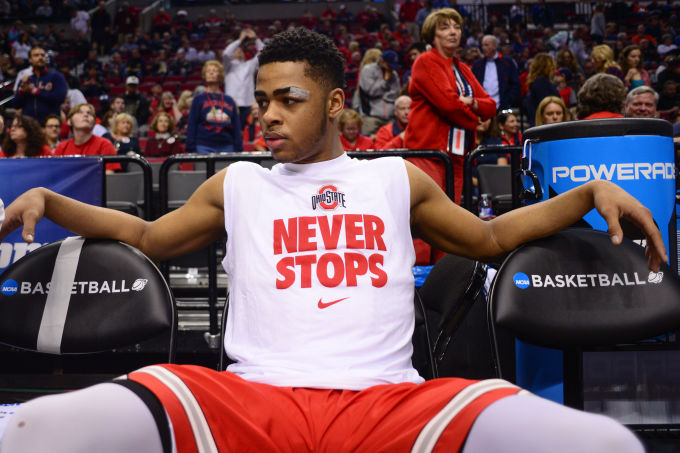 D'Angelo Russell hasn't yet played a regular season game for the Lakers yet, but he's not making many fans so far. A few weeks ago, he tweeted out that he thought Tracy McGrady was the "GOAT," to which Kobe Bryant replied:
— Kobe Bryant (@kobebryant) August 15, 2015
Russell is certainly entitled to his opinion and shouldn't be forced to think Kobe is the greatest just because he happens to be his teammate now. But the rookie took it a step further by claiming that Lakers fans are spoiled when asked about the reaction to his tweet. Be careful, rook. This can all turn ugly really quickly.
"There's a lot of spoiled Lakers fans. I wasn't downgrading Kobe at all," Russell said Saturday in an interview with the Los Angeles News Group. "I was just watching a highlight tape of Tracy McGrady and I got excited. I tweeted and the whole state of California went crazy."
H/T: Daily News