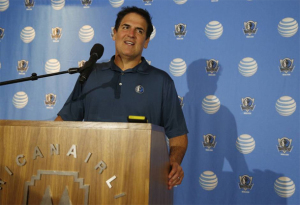 After spurning the Dallas Mavericks by having a change of heart to eventually re-sign with the Los Angeles Clippers, it's safe to say that DeAndre Jordan is the most hated man right now in Texas.
Also, it'll certainly be awhile before anyone can move on from this especially Mavs' owner Mark Cuban, who went on the NBA TV during his team's Summer League game on Saturday and was asked about Jordan.
And his response was simply hilarious.
Benjamin Felix Santos' basketball career didn't work out pretty well so he decided to write about basketball instead.
Follow @biefsantos