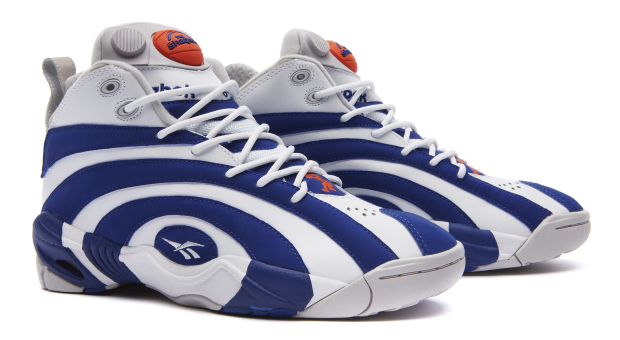 Half-way through the 25th anniversary year of The Pump, Reebok adds the Shaqnosis to the list of silhouettes getting the custom fit technology.
With the release of the 'Pump It Up' Pump Shaqnosis (the official name of the sneaker should be in the opposite order for ease of reference but it isn't), this makes the third classic Reebok basketball sneaker to get The Pump added this year. The Reebok Pump Question and Reebok Pump Kamikaze II came first (with respect to that order).
Aside from the great colorblocking, I especially like this colorway of the Pump Shaqnosis for its similarities to the current "PUMP IT UP!!" shoeboxes that Reebok uses…which is why the 'Pump It Up' nickname is fitting for these.
The 'Pump It Up' Reebok Pump Shaqnosis releases at Finish Line and the Reebok webstore on Friday, July 10th for $150.